Special For Real Estate Associations, Real Estate Boards, Chapters, Companies, etc.
World Wide
You may be interested in the special services that we have that service licensed real estate brokers and salespeople world wide.

We can demonstrate these services in a special Webinar at a date and time that you determine.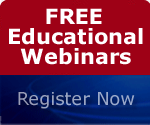 Webinars are meetings that are attended by your members no matter where they are located. They do this from the comfort of their own home or business office on their computers, while talking through your computers microphone using a USB headset or by calling in to a special number by phone.

It allows everyone to attend at the same time and ask questions.
This is used for conducting meetings and educational purposes.

The Webinar software can be made available for you to serve your members. This is particularly important and valuable when members are located over long distances and want to save on time and travel expenses to attend meetings.
ICIWorld provides for:
unlimited Haves and Wants. This includes their MLS listings and also exclusive type listings. We recommend you never place an address on ICIWorld because it is one of the largest public services of its kind on the Internet and some people will try to go direct on you. We recommend it is better to trigger a call first and then identify and qualify the people first before giving any information;
we only allow licensed real estate salespeople in Canada and the USA to join;
the public can place information free, but only the members can see the contact information;
we have a special link to a Search Matrix that is designed to display all the Haves and Wants of only your members. This link can be placed on your association, chapter, or company's web site. It can do nothing but help direct traffic to the listings of your members. It is inevitable that they will do business;
a special corporate rate is made available for all your members if they mention your name, your association when they join. You can also circulate a special corporate member page to sign up. This is not available on line. This is only provided to you through a special link which you circulate to your members now. Corporate Special.
assistance for all members is provided by way of Daily Webinars 11am-1pm daily. We can handle up to 1,000 on a Webinar at one time so 20-30 of your members at one time is easy to do. We can even record it if you want and make it available to others;
special web sites for all members (on request) are distributed to them free for one month and then $19.99/mo. if they want to keep them. Most of our members keep them but do not pay the $19.99/mo. but rather a special of $199/year. It does both commercial and residential and is customizable for each member;
access to the private FSBO area. Members are all encouraged to do business with the buyers and sellers;
if someone looking for real estate anywhere in the world searches google.ca on the Internet, The Market ICIWorld Commercial Real Estate Network should come up on the first page. Try searching "commercial real estate," "investment real estate," "industrial real estate." People will probably click on links on the first page. They can click ICIWorld then choose the USA, or Canada, or other continents, then they choose a State or Province, click on other choices and within 30 seconds and five clicks find your members listings knowing absolutely nothing about you. They contact you to do business. Your Have and Want information of course must be placed otherwise to a certain extent you are a secret agent. Cities and areas can be added on request;
if any member gets stuck trying to do something on ICIWorld anything longer than five to eight minutes they should contact us;
special Webinars include Search Engine Optimization that helps your members promote their own web sites;
their are powerful links that members can place on their own web sites that generate leads for them the rest of their life no matter where in the world you are located. Do just one referral or transaction and you have paid for this service the rest of your life. See some of the links on these web sites that can be on your web site that will generate leads the rest of your life. Do referrals. Do direct business. It is the listings in these links that is generating leads. Without these listings you are easily missing generating leads and you would not even know it;
we provide a special service for retired brokers and salespeople: see www.retiredbrokers.com
includes distribution by EMail to the public and your members of new listings added and listings that are modified after 30 days. Over 10,000 listings are distributed to the industry daily. See Get Haves/Wants by EMail;
includes an option for all listings added to ICIWorld AND to the web sites that we supply where you can allow your listings to be on other brokers web sites. This means in addition your listings can be advertised on thousands of other brokers web sites if you so choose. Other brokers spend hundreds if not thousands of dollars on their web sites which provides the ultimate exposure on the Internet;
there are powerful listing tools. You can print out lists of what buyers are looking for. Your listings will appear in google.
a link to your own listings can be added to your own web site;
a link to world listings can be added to your own web site with a statement that you belong to a world brokers network of Haves and Wants. If anything interesting appeals to you or you wish to place your listings for world wide exposure please feel free to contact us. This is one link to 20,000 listings all structured in a way that YOU get the calls;
with the experience we have had since being on the Internet since 1994, with the tools once in place and now with 1.8 Billion people using the Internet it becomes absolutely inevitable that everyone does business. See Our Pledge.
I too have been a real estate salesperson and broker since 1972 and in the CCIM Chapter since the 1980's but specialize in helping brokers and salespeople unlock the power of the Internet. See seminars, webinars and a movie.
We started developing these services before the Internet and then got on the Internet in 1994 with our first Commercial Investment Bulletin Board System (CIBBS) www.cibbs.com. There were only 14 responses world wide then in Altavista.com. Today there are over 200,000,000 results for the words "commercial real estate" and with ICIWorld on the first page in google.ca this means business for all your members.
There are many other ways that people will find your information on ICIWorld and generate Internet leads for all your members.
Invite us to do a seminar in your office or a special Webinar. You just have to think of a date and time. We will send you the invitation by EMail and you forward it to all your sales team.

We look forward to your response.

We appreciate the opportunity to serve you.

Sincerely
Gary Nusca, CCIM
ICIWorld.net, Inc. (Since 1994)
Contact us.