Incompro Ltd., Realtor
7050 Weston Rd., Suite 304
Woodbridge, Ontario L4L 8G7
Tel: (905) 850-5500
Fax: (905) 850-5502
E-mail: tdicarlo@ccim.net


INCOMPRO LTD., REALTOR is a real estate brokerage firm that - like the name says - specializes in marketing and managing income producing properties, such as apartment buildings and shopping centres in the Greater Toronto Area and throughout Southern Ontario. Since established in 1982 it has been instrumental in selling and managing properties worth millions of dollars.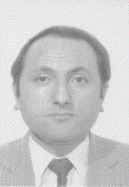 Tony Di Carlo, CCIM, co-founder and president of Incompro Ltd., Realtor obtained his license as a real estate salesman in 1969. In 1971 started to specialize in marketing investment properties, mainly apartment buildings. In 1979 obtained his license as a real estate broker. In 1982 co-founded Incompro Ltd., Realtor. In 1988 became a CCIM (Certified Commercial Investment Member of the National Association of Realtors©)
CCIMs are recognized experts in commercial and investment real estate and represent a very select group of all commercial and investment real estate professionals. Each CCIM has completed a rigorous course of study and fulfilled stiff experience requirements to earn the designation.
Mr. Di Carlo has built a personal relationship with every client he has served since 1969. One of his strong beliefs is that each client has different needs, therefore his approach is solution driven - focusing all his efforts, expertise and personal attention on providing solutions that fit the client's needs.
We at Incompro Ltd., Realtor understand the needs of investors in today's complex commercial real estate markets - your before and after tax cash flow analysis; your internal rate of return; your financial management rate of return; your capital cost allowance; your capital gains tax; etc., etc.
We also understand the challenges facing investors when it comes to - rent control compliance; fire code requirements; rising maintenance costs; landlord and tenants conflicts; human rights issues; etc., etc.
We understand these needs not only because of our broad knowledge base from a strong educational background but because of our experience, because we not only sell and manage investment properties, we also own them.
We at Incompro Ltd., Realtor aim for excellence and provide the highest level of professionalism, dedication and integrity all the time.
REAL ESTATE SERVICES
Brokerage Services:
Including acquisitions; dispositions and buyer representation.


Property Management:
For apartment buildings and shopping centres.


Current needs:
We are presently looking for investment properties anywhere in Southern Ontario, from 20 suites up to 250 suites in decent shape. For our own portfolio we require 20 to 40 suites; walk-up, around 10% CAP.


Current listings:
Our experience has taught us that most investment properties are not listed on Multiple Listing Services and because of the nature itself of our specialization we cannot provide a list of addresses of investment properties. We strongly believe that our clients' interests and yours are better served on a personal basis, therefore do not hesitate to contact us.


"We belong to a global real estate center for Haves and Wants of Industrial, Commercial and Investment Real Estate, Land, Farms, Business Opportunities, Financing and more. If any of the following listings interest you, please feel free to give me a call. There are thousands of listings with hundreds of new listings coming in regularly. Please feel free to visit often for new opportunities."