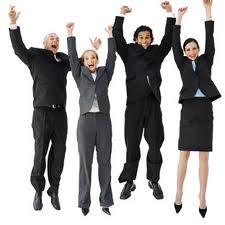 28 years on the Internet helping brokers network with the public, exclusive real estate information as well as advertising their real estate board listings, on mobile devices and computers and reaching people in 138 countries.
Building an information listing service has not been easy. 
Three servers now provide the collection of data from the world and display it instantly. 
The servers belong to ICIWorld.
We do our own programming, design, display.
The struggle of building the servers and the service out of income and putting in the investment ourselves has us to a point where there is no debt on the association other than normal monthly expenses of about $10,000. 
We chose not to invest $20M to build the service in the beginning because it would have saddled the service with debt long term. This way we can keep the service pricing down in the lowest possible way.
Secondly we chose not to allow advertising popups in every ones line of sight while looking at listings. This is a major fundraiser on other services. Instead we will build a marketplace of products and services for the real estate industry. Everyone can choose to look at all products and services that way instead of constant popups.
There is the opportunity of lost income on my part to finance and build the service for 25 years.
It is a mountain of obstacles to climb and get over. But it has been a labour of love and enjoyment working with so many wonderful real estate brokers and salespeople over the years.
I am proud to say the service is working smoothly with tiny hiccups of constantly ungrading.
Commercial real estate networking.
Industrial real estate networking.
Investment real estate networking.
Residential real estate networking.
Built for all Realtors in the world to network exclusive real estate opportunities that are not on real estate boards.
ICIWorld is a society of real estate brokers and salespeople.
It is ready for an organization, company or major entity to take it to the next level.
Or it just keeps operating helping brokers making tens of thousands, hundreds of thousands of dollars and now some over $1M.
Responsible for some of the largest sales in the land, $35M, $50M+ higher than real estate board sales.  This demonstrates the need for such a service.
Keeping information in the hands of registered real estate brokers and salespeople was important. Over the years I have had lots of offers from the public to advertise directly which we had to turn down and in many cases returen the funds.
Fourteen offers from all the commercial offices in the GTA and it was two members on ICIWorld who sold the one property over $50M+ from connections made through the service. Again proving the freedom of flow of networking information works dramatically well.
Networking information in a confidential fashion works.
More choice for the public.
Protection for the public because licensed real estate brokers and salespeople are trained in consumer protection.  
Any questions please make an appointment.
https://www.calendly.com/gary-nusca
Operated by: Gary Nusca, CCIM, CIPS
416-214-4875
954-317-2327