201923sep(sep 23)09:0026(sep 26)09:00CCIM Education CI 10409:00 - 09:00 (26)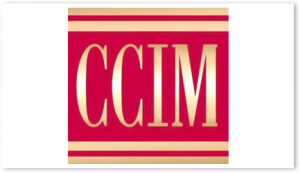 Event Details

Personal Note from Gary Nusca, CCIM, CIPS. All who are interested in industrial, commercial and investment real estate in the world are invited to take these courses. Start with CI 101. Visit www.ccim.com to learn more.  There are local chapters in the USA and Canada and around the world. The Central Canada CCIM Chapter is here: www.ccimcanada.com

ICIWorld is an independent service operated by Gary Nusca, CCIM, CIPS and a team of people and members since 1994. The idea started from CCIM chapter networking marketing sessions so as not to lose business opportunities because nothing was written down to keep track of all the wonderful opportunities presented by members.  We have developed it to become a society of real estate brokers and salespeople networking exclusive real estate opportunities, advertising listings, on mobile devices and computers and reaching people in 138 countries of the world.

Two members of the CCIM chapter who are CCIM's made connections and did two transactions each over $50M as a result of connections made through ICIWorld.  As a note the largest transaction on TREB last year was $28M.

The ICIWorld service grew as a solution to keeping track of real estate opportunities and marketing them in a confidential fashion worldwide.  It grew out of the Central Canada CCIM Chapter meetings and network marketing sessions conducted at the Toronto Real Estate Board. The chapter conducts marketing sessions where brokers take a minute or two to talk about the real estate opportunities they know about both buying and selling.  Many of them are simply not listed or published but are real opportunities. I conducted and attended many of these marketing sessions in the USA and Canada where from $10M to $200M of real estate gets networked.  ICIWorld.com operating since 1994 and built for the world is simply an independent service providing an Internet Global Internet Database for the world to network real estate opportunities.

CCIM educational courses and networking can help you become more productive for your customers to help them create wealth and for yourself.

Gary Nusca, CCIM, CIPS
ICIWorld.com
416-214-4875

To chat I prefer by appointment.

Past President CCIM Chapter
Past Chairman 1999 CCIM International Commercial Real Estate Conference
Past Membership Chairman Central Canada CCIM Chapter
Moderator and organizer of many meetings, and events.
Time

23 (Monday) 09:00 - 26 (Thursday) 09:00