202002jun(jun 2)09:0004(jun 4)12:00Inman Virtual Summit Connect Now09:00 - 12:00 (4)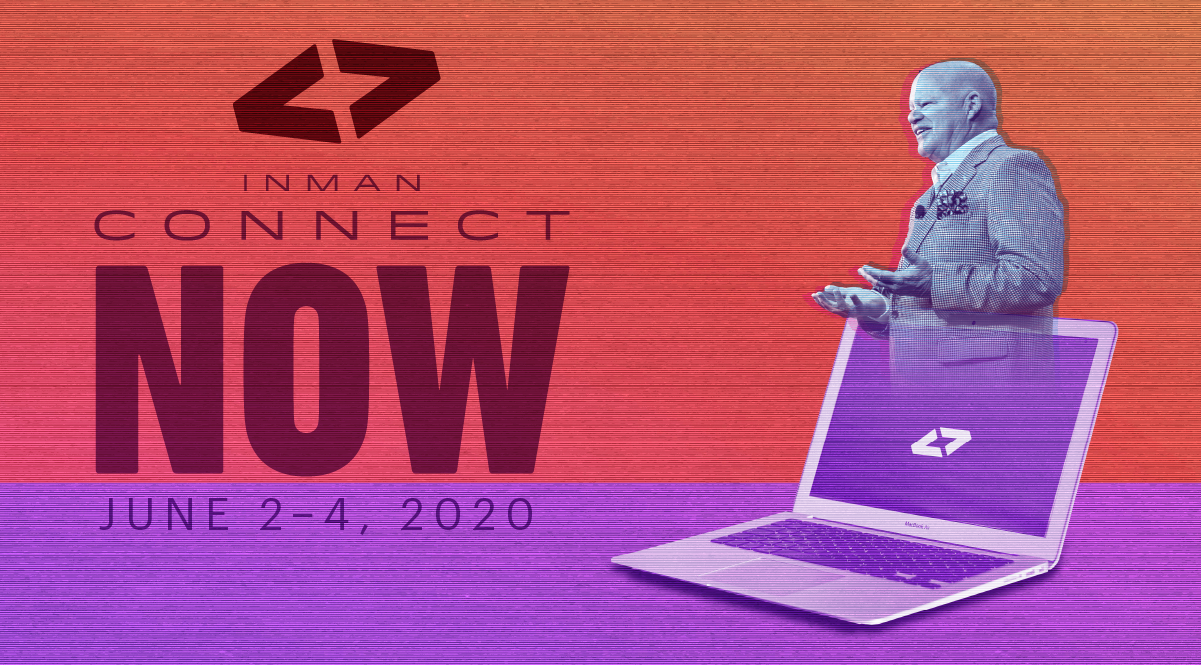 Event Details

This is a virtual conference conducted online.

It normally costs $149 for non-select subscribers to Inman.

However if you are a select subscriber, normally $199/year it would $49 to attend.

There is a special on now to become a select Inman subscriber for free for 90 days.

Then you can attend the virtual conference for $49.

In other words, get Inman Select for free for 90 days to take advantage of the $49 ticket option to connect now.

Then you can cancel if you wish.

However, Inman Select Subscribers get unlimited access to all event recordings of speakers and sessions, You of course as a subscriber will receive news headlines and articles daily.

Inman Connect Now is a fully digital event that will bring together the real estate community in new and innovative ways during these unprecedented times. For three days, we will connect with each other, learn from each other and lean on each other. We will have speakers and presenters and collaborators from all corners of the industry — your peers, your leaders, you. We will have thousands of the smartest agents, brokers, executives, tech professionals, entrepreneurs and investors in one place, right in front of you.
---
I personally attended Inman Connect in New York City, January 2020.
It was great to hear leader after leader talking about our real estate business. Insights, trends, happenings, networking.
If you wish to chat about it call me.
Gary Nusca, CCIM, CIPS 416-214-4875.
To discuss this or anything, you can make as little as a 15-minute appointment or longer https://www.calendly.com/gary-nusca
That way we can have an uninterrupted conversation, meeting.
Gary Nusca, CCIM, CIPS
ICIWorld.com
ILS.realestate
416-777-2633
416-214-4875
gary @ iciworld.com
Time

2 (Tuesday) 09:00 - 4 (Thursday) 12:00