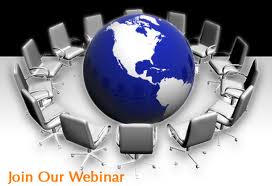 One broker who has generously hosted ICIWorld Global Real Estate Networking, a monthly Webinar for all in the industry worldwide.
Webinar hosted by Sunny Kashyap, Broker/ Owner (Mentor/Coach), Chief Development Officer, eXp Realty, Brokerage (GLOBAL POWER GROUP)
In conjunction with ICIWorld Association of Real Estate Brokers and Salespeople, Manager and Founder Gary Nusca, CCIM, CIPS, Realtor, Broker 48 years. Assistants to real estate brokers and salespeople in the real estate profession worldwide.
See Past Recordings of the monthly sessions. Educational, Networking, Webinars-On-Demand. Vimeo:
Upcoming Webinars hosted by Sunny, 2022 into 2023
Register for our FREE Commercial Training and Networking Together! (NEW TOPIC)
3rd Wednesday of Each Month 2022/2023.
Location: FREE Zoom webinar.
NEW FORMAT: 
Bring your HAVEs and WANTs to share!
Open for every real estate broker and salesperson in the world.
Click the REGISTER above link to reserve your spot.
If you miss the session, you will receive a recording of this event by email as long as you register.
Provided by The ICIWorld Association of Real Estate Brokers and Salespeople
Of benefit to all in the real estate profession from experts to new salespeople starting. Emphasis on networking to make a connection for your next transaction. But covering any and all aspects and questions that you may bring up in this no holds barred Webinar.
1 to 2 minutes per attendee to present Haves and Wants. If you have something on your website to display, let me know ahead of time, and we can display it while you talk about your Have.