Install the ICIWorld App for Androids and iPhones. Upgraded Aug 14, 2020.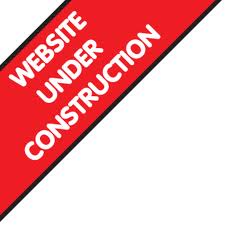 This website was built in 2000. We have temporarily stopped updating it (2020/Sept) in favour of newer websites. iciworld.com wreils.com nreils.com ils.realestate rehaw.com the latest one September/2020 We maintain it however because it continues to generate leads for members. We will rebuild this website but first we are adding two new servers to serve the world. 6 month project including over 200 email list servers. Thousands of dollars are at stake for one connection. Thousands of jobs are created from sales that brokers do. If you have suggestions please make them. We appreciate the opportunity to serve you. feedback @ iciworld.com

The ICIWorld Real Estate Database has been operating since 1994 helping people connect to do deals all over the world since 1994. 17,000 acres in Peru sold, 13 shopping centres in California sold, industrial buidings across Canada sold. Simply sales all over the world.

As of 2020, August, this website will not be deleted. It still generates traffic. However not all links are in good working order. That is why we gave you several of our new websites at the top to visit. Plans for this website upgrade are for 2021. Make an appointment with us when you have questions and you should ask questions.
Readership 1,

0

00,000 hits per month from

over 100

countries.
30,000+ Haves and Wants for Industrial, Commercial and Investment Real Estate in two world databases. 50-100 new listings daily.


Search Database 1

Over 15,000 Haves and Wants placed by licensed real estate brokers and salespeople. About 5,000 with contact names and numbers. Full access for Executive Members.


Click on the map for other states.

Hawaii | Vermont | New Hampshire | Maine | Massachussetts | New York | Rhode Island | Connecticut | New Jersey | Delaware | Maryland | Washington, DC

Advanced Search with Contact Names and Numbers

Receive Haves and Wants for your state . . . free. You can unsubscribe anytime directly from the EMail. You are dealing direct with a computer.
See the deals being done.
Everyone can at the very least make connections to do business by placing your information so that others can see it easily.
See Our Pledge.
Search Database 2 For Sale By Owner Area
Place your have and want ads FREE Database 2.
Search By Business Area and Category
Search by Keyword Look on the right hand side of this page for Key Word and other searches.
Database 2 Details Over 14,000 Haves and Wants placed by the public free.
Contact any Executive Member for information on any listing anywhere in the world. Search members by language spoken, professional designation, area, specialties, and more.
---
For all licensed real estate brokers and salespeople in the world including residential and commercial.
We have one of the busiest booths at real estate trade shows because we make a statement that "you could have a $30,000 web site and would not be as powerful as the one supplied by ICIWorld for $199 per year." Allow us to show you in a live presentation and then you be the judge.
Real estate provides the highest return of investment of any industry on the Internet.
Web sites pay for themselves and earn revenue. We will try to explain it here for you.
Visit: www.realestatebrokersandsalespeople.com
---
Welcome to ICIWorld.us for the United States
ICIWorld is a world registry of real estate Have and Want information.

It is free to the public and supported by real estate brokers and salespeople world wide.
Readership is from people in over 120 countries.
It is free to the public and is supported by commercial and residential real estate brokers and salespeople world wide. Training provided. It has become one of the most productive (see Testimonials) and highest traffic sites (see Statistics) in the world with over 1,000,000 hits per month and over 10,000 Emails that deliver information daily to the public. Get excited. You will make connections. More >>
This is a Commercial Real Estate Information Service Bureau . . . for the world . . . that provides database collection and Email distribution methods that are among the largest, fastest and most powerful in the world. ICIWorld penetrates the farthest reaches of the Internet with over 18,000 pages on the Internet, that link to this service.
Take a tour of our data center in San Jose, California.
The world stock market lost over half of its value and it has taken retirement accounts with it. People worldwide have been stunned by the performance of the last two years and they are now going back to the vehicle that has produced all modern day wealth…real estate.