Search For An ICIWorld Executive Member
ICIWorld is an association of real estate brokers and salespeople founded in 1994.
Specializing in networking real estate opportunities that are not on MLS as well as advertising MLS listings.
Registered real estate brokers and salespeople in the USA and Canada are trained in consumer protection and can provide assistance for you.
If you prefer you can request your personal broker or salesperson to join on your behalf for the ultimate in worldwide marketing.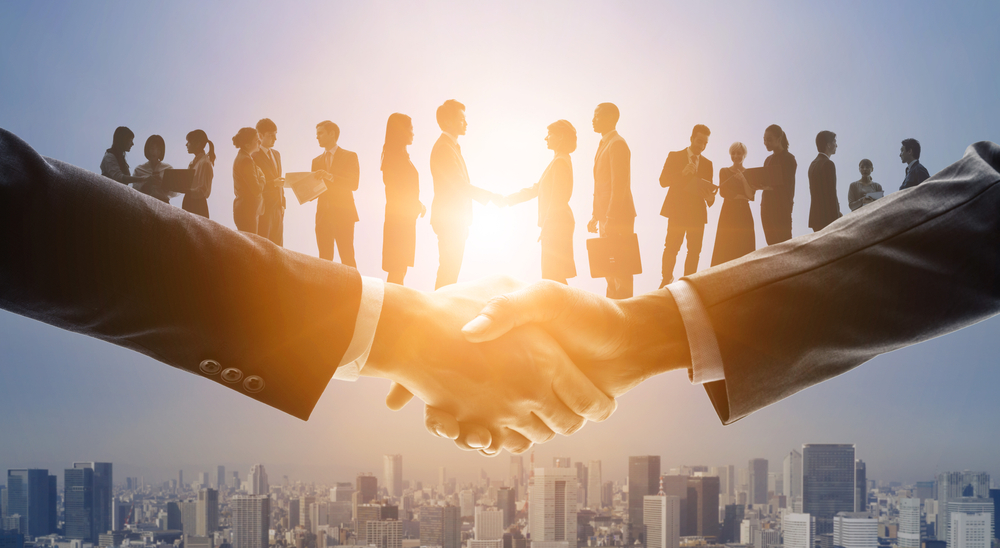 Search For An Executive Member Real Estate Broker or Salesperson


Search Executive Members Global Search Form

Whenever searching a form, only make one choice first to see the universe of results. 

If you do not know how to spell a name or area, put in a the partial letters. If you know the fist name just enter that and search.

You will get no results if you try to fill in too many fields. 

Choose a country. 

Choose a state or province. 

Choose a postal or zip code.

If there a no results and if you are a real estate broker or salesperson, join so that you can become the referral agent for that area. 

Market Area Contains 

Specialty Contains

Keep your words short so that you can find things. Restaurants will not find restaurant. 

This is all about keyword searching. For instance otel will find hotels and motels, resta will find restaurants, bakeries will not find bakery,

keywords will find that word in the subject line of active listings on ICIWorld.

If you search gas stations will not find all the gas stations. But gas will.  However gas will also find listings with homes that have gas. In this case also choose business category as well as gas when doing a similar keyword search by searching Haves and Wants.

Also make sure you search listings, Haves and Wants in Database 2 FSBO Area as well as Database 1 and contact real estate brokers and salespeople that way as well.

Absolutely any issues or having trouble finding something call 1-877-272-1721 or make an appointment.

And make suggestions. This service is built to serve you. Contact us.
Search Companies

 Ask for the individual member of ICIWorld in that office. See their listings and website.
 

New "Information" Tools in 2022 for Real Estate Companies

 

This is the information age.  ICIWorld has proven over 25 years how information when communicated properly by real estate industry professionals can fill a gap in the marketplace. Confidential information can be communicated to network and identify opportunities and then put listing agreements in place to do business.  

 

An information tool can be a link that you can place in strategic places, internal, external websites, in email, etc. The Have and Want information triggers leads and business for your members and revenue for your company and success for your prospects and clients. Why not add it to the main page of your website? It is a win win situation for everyone including the public for which it was built.

 

Displays digitized real estate Have and Want "information" industry wide, worldwide which generates leads the same as an MLS listing can generate a lead. Of course this leads to doing business and generating revenue and providing more choice for the public.

 
Search Executive Members by Specialty

To add your name to a specialty, go to Log In, My Record, and add it to Specialty.

 

 
See testimonials. Spend some time going through them. Get inspired by what the business that can be done by working information in addition to MLS. Real estate brokers and salesperson members on ICIWorld have access to and do both. 

Testimonials prove if you do not include ICIWorld in your marketing you can easily miss achieving the highest and best price and terms and not realize it. Simply include ICIWorld in your marketing.

Two members succeeded in doing a transaction of $50M+ There were over fourteen offers from other top-notch commercial real estate companies in the GTA but it was two members of ICIWorld who connected and did the transaction showing you the reach that ICIWorld has built on the Internet since 1994.

This means if you do not include ICIWorld in your commercial real estate marketing plans, you can easily be missing doing a deal and not realize it. 

This should demonstrate the reach that ICIWorld provides real estate brokers and salespeople to make connections to do transactions. Keep in mind ICIWorld was the first real estate information service on the Internet in 1994 building a following from people interested in commercial real estate worldwide from people in 138+ countries. 

One member had the listing, the other member had the buyer. 

If you do not include ICIWorld in your marketing, you could easily be missing doing a deal and not realize it. 

And if you want to do the best job you should include ICIWorld in your marketing in order to achieve the highest best price and terms. 

If you are a buyer or seller and already have a real estate agent to serve you, request that they include the marketing for your property and place your information on ICIWorld.  It is only $40/mo or $319/year for a real estate broker or salesperson to do so. Place an ad and it is instantly on the Internet. Search the ICIWorld App on your mobile phone and it is searchable within a few clicks from any place on the planet earth. 

There are five billion people here on the Internet where we have been operating since 1994 building 700,000+ links and a tremendous following for commercial real estate from people in 138+ countries.  

There are trillions of dollars of buyers and sellers. 

Contact a member to include and achieve what I call the ultimate in Marketing On The Internet.  

More than one member, we won't say how many more, are negotiating transactions $30M+ 

$50M sale higher than all other commercial real estate companies in the area, is an achievement. It signals the Internet ICIWorld and information services with real estate brokers and salespeople leading the way are here a operating at a very high degree of authentic deals in the marketplace. 

This is all due to the professionalism of members to qualify information and make the Internet and information services work for their prospects and clients.

Every trade in real estate contributes to the GDP of a nation, the economic prosperity of its citizens. We like to think that without this service many of the trades started as a result of connections made through ICIWorld would never have happened if it wasn't for the ability for the real estate industry to network information in real estate worldwide to do transactions in addition to MLS.

Your comments are greatly appreciated.
ICIWorld.com is the first global real estate networking and marketing service on the Internet since 1994. Connections for properties worldwide include 17,000 acres sold in Peru, a string of 13 shopping centers in California, industrial buildings marketed across Canada, a small hotel in the Amazon, connections for office buildings in Belgium, an $18M quarry in Ontario, hotels worldwide. Let us know about the connections you have made.  

To give you an idea of the marketing reach that you will have when placing your information, see what the public has posted around the world. Database 2 FSBO Area. 

This service is built for every single real estate broker and salesperson in the world to be a member and to learn how to use it as they see fit.

Inspired by Bill Gates book "information at the speed of thought." ICIWorld has built a digitized real estate Have and Want information database of mostly exclusive type commercial real estate information 50% to 75% not on MLS for the real estate industry worldwide proven to work since 1994 to generate business.   

The following is one example of how members in your area USA, Canada, and the World, can be displayed for your area. Specialized domain names such as OntarioCommercialBrokers.com can be set up to highlight the real estate opportunities for your area, organization, etc. Start it up for your geographic area. Real estate boards, associations, companies, and professional groups are invited. Ask for a demo. 

Over 100 domain names to choose from to help you operate in your area with information not just signed listings. Why let expensive companies charge you for classified ads when you can operate them yourselves.
Special message to brokers worldwide. ICIWorld since its start in 1994 is designed as a global real estate networking service. It has a readership of people from 138 countries.  



To understand the readership 

search Database 2 FSBO Area

 

no matter where in the world you are located to see the readership from your area on ICIWorld. The public posts information free. Whether or not we have a broker member in your area, you can see the readership is here for your listings, Haves and Wants.
As a broker, you should represent your area on the ICIWorld Global Real Estate Network for incoming and outgoing referral opportunities.
Every broker in the world should join. 
Every broker can provide this world service from their own website.
You will see the service started in Toronto, Canada. Florida brokers should place their Haves and Wants on ICIWorld to network with Canadians. Your listings will actually appear on 2,000 other broker's websites in Canada instantly and automatically for each and every listing that you place all year long. $40/mo. 
It is all about real estate networking locally AND globally.