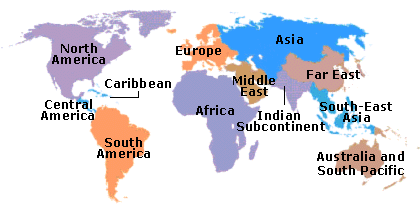 It's a small world.

How do you sort out who to do business with when there are over 1.9 Billion people connected to the Internet? The answer? ICIWorld. It's information . . . not just listings.
USA www.iciworld.us
Canada www.iciworld.ca
World www.iciworld.com
ICIWorld is a community of people interested in Industrial, Commercial and Investment Real Estate.
ICI World helps members and the public get together to do business in a myriad of ways. For example, a gentleman from Dubai visited our booth at the Metro Toronto Convention Center.
His contacts include high net-worth individuals from throughout the Middle East Gulf Region. Gulf countries, especially Saudi, UAE and Kuwait have many people with high tax free balances available for investment.
Investments are in Industrial properties, Commercial properties, Office properties, Leisure and Hospitality properties, Agricultural properties, Healthcare properties, Environmental properties, and more.
Property Investments are in the Gulf States, cooler Arab countries like Lebanon, Jordan and Egypt as well as many Western countries and Northern Europe.
One objective is to invest in property and business opportunities to secure residency in Western countries.
Western, Australasian and South African nationalities are also characterized with interest in property or investments in financial institutions.
This is just one of thousands of connections you can make through ICI World . . . World Wide.
Everyone in the world has access to this service. Results are displayed on searches within an average access time of 4.9 seconds from no matter where in the world you are located! It took us ten years to get to this level of service. It is so easy to connect and things are working quite smoothly.
Your information should be renewed every 30-45 days however to take advantage of being at the top of the database where a majority of the hits are occurring and to get the very latest distribution throughout the world in over twenty major distribution services that are all included. These distribution services start instantly and automatically when you place Haves and Wants on ICIWorld.
It is the best way in the world for brokers and salespeople to network their information. Principals should take advantage of an Executive Member of ICIWorld or request your local broker or salesperson in your neighborhood to place your Haves and Wants and get plugged in!
Click on Membership Application and join today and place your information and I am confident you will make connections that will pleasantly surprise you.
Sincerely
Gary Nusca, CCIM
www.iciworld.net
Customer Service and Personal Assistance while you are online!
Contacts . . . Make Contracts!