Statistics
Summary 2017
Statistics Means Traffic For Your Listings
All the front page advertising in industry trade magazines and all the Internet traffic, trade shows introducing the service, it all contributes to traffic to the real estate database, your Haves and Wants, triggers you a lead, you do a showing, get an offer, do a deal and make money.
As of 2018, April there is a total of $42 Billion of Haves in Database 1 and over $11 Trillion dollars of Wants for real estate with contact information on all provided to members. Deals being done are from $75M office buildings, $50M pieces of development land, to mom and pop variety stores, gas stations, motels, condos and residential property. See testimonials.
If you generate one lead and make money it can be enough for a lifetime of services.
There are 3.7 Billion people using the Internet. 60% of the world's population are using mobile devices.  See more growth coming.
ICIWorld is well poised to help all licensed real estate brokers and salespeople in the world to take advantage of this growth.
Real estate provides among the highest return on investment using the Internet. One lead $3,000 to $20,000 to $50,000 and much more for an investment of $319.  See the testimonials to see.
ICIWorld is simply one major marketing Internet information service that every real estate salesperson should include in their marketing plans.  Only two things you do once you are orientated and have the ICIWorld Widgets on YOUR website.  1. Add listings from time to time. 2. Search www.iciworld.mobi on your phone for the latest listings coming in daily from time to time. 
Every single member should be generating leads every 90 day period or call us. See Our Pledge. We have a checklist and an exam to ensure you are doing the things that generate leads so you can provide your services to the public.
Statistics means traffic for your listings, Haves and Wants.  
It is lead generation as well because there are links in the listings, Haves and Wants to your website. 
When someone sees a listing they can:
pick up the phone, call you for more information and request a showing.
request more information by EMail.
click on the link to your home page.
visit your website for this listing and others you may have.
by visiting your website learn more about you personally and your services which can help them contact you.
see a list of twenty-five and more resources which help sell the location of your properties, moving checklists, and much more.
check out links to your social media, etc.
more.
2017
August was one day
These statistics do not include 20,000+ EMail delivered daily to subscribers, or 1,500 other brokers website displaying information, or EMail to the industry monthly.
If you compare eyeballs which is what advertisers do, compare a billboard sign on a busy street.  The Sites is a measure of unique IP addresses that indicate a person sitting at a computer. It is about as close as we can get to unique visitors. It costs $2,000 a month for a billboard sign to get these kinds of eyeballs so to speak. 
End of the Year 2016 Statistics
All statistics bring traffic for all members listings, Haves and Wants. 
Essentially a majority of ICIWorld promotion generates traffic for members listings. 
Mobile unique users went from 0-8,000+ on mobile phones in 2016. This should double in 2017.
(Combination of www.iciworld.mobi ICIWorld mobile website and ICIWorld iPhone and Android Apps.)
Unique IP's 30,000-40,000 monthly from 138 countries on computers.  Unique IP is a measurement of unique computers accessing the website. It is the closest estimate to the readership.
Daily Emails of Haves and Wants and Listings to Subscribers 20,000+/- To the industry and the public.
(ICIWorld EMail List Servers delivering listings, Haves, Wants daily)
Street advertising on major industry-wide on the street trade publications reaches 300,000+ monthly readership in Ontario, BC People visit the iciworld website or iciworld.mobi or the ICIWorld Apps, see your listing and then call you. 
Thousands of handouts at trade shows, industry expos and the like.
(This brings immediate traffic for member listings on ICIWorld through the public searching iciworld.mobi and the ICIWorld Mobile Apps, etc.)
Pretty good chance you can make great connections.  In fact see Our Pledge that everyone makes connections or call us.

It is very exciting when you think about the number of people using the Internet.  See Internet Live Stats.
There are major networks that help you market real estate world wide.  ICIWorld is one of them.  Designed for brokers, by brokers, to reach the world in the most economical way possible today while at the same time maximizing full use of the Internet to make information available to literally everyone on the Internet who is interested.
Statistics ICIWorld 2016
Statistics means there is more and more opportunities for people to see your listings, Haves and Wants and call you to do business. 
By Month
You will see record breaking for us with 2,230,471 hits. We never had this many before but it is expected.
All statistics indicate activity. 
One stat is called Sites:
Sites

  Each request made to the server comes from a unique 'site', which can
be referenced by a name or ultimately, an IP address.  The 'sites'
number shows how many unique IP addresses made requests to the server
during the reporting time period.  This DOES NOT mean the number of
unique individual users (real people) that visited, which is impossible
to determine using just logs and the HTTP protocol (however, this
number might be about as close as you will get).
Just one visitor connecting on one ad with one member makes that member a lot of money, provides a good service for the buyer and for the seller.
Of all the industries on the Internet, it is real estate that provides the highest return on investment because one lead can make you a lot of money. 
See the following testimonials of people making 4-5-6-7 figure incomes. ICIWorld is $319 per year or $40 per month. These dollars help build the service to be even better in the future.
Every single member can make connections to do business in their service to the public. Our Pledge backs it up. Those who ignore it are not likely to maximize their opportunities.  
See testimonials PROOF POSITIVE that industry wide world wide connections are being made by members and business is being done.
We call it the ultimate in marketing that you can reach this audience with one click of a mouse from your own computer.
ICIWorld Top Countries This Month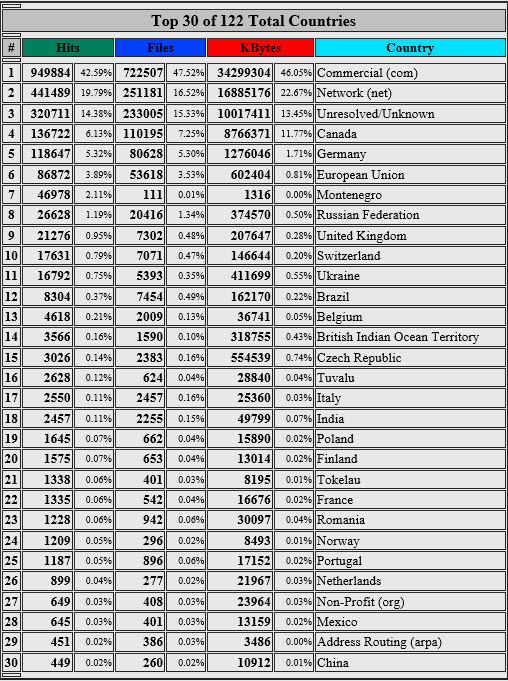 Does this all work? Well just have a look at these testimonials,
I have personally talked with each and every member to provide this feedback for you. How can you tell on the Internet which services are really making money for people and which ones are not. Testimonials are proof that every member has a chance to do deals. But from experience you must follow Our Pledge. This measures your success. It is because if you are not making connections every 90 days to do business you must call us to help yourself. It is you who are missing doing some very simple things that can make the difference between doing deals and not doing deals. Our pledge simply says call us and let us help you. There is a check list in this pledge as well.
Stats go hand in hand with testimonials. If facebook or google tell you that you are getting thousands of hits, you shoud be the judge. Are you doing deals? Are you getting leads? If not you must question things. I believe most brokers are missing generating leads from their website because of two things:
yes little or no traffic
but before you start sending traffic to your website, you need to have something that will trigger leads for you. We suggest listings because that is what people are searching for on the Internet. But the problem is, people can see the addresses of listings and they can easily end up going direct to the property seeing the sign from the other broker and calling them instead of you. So if you have spent money and time getting traffic to your website, you may not be benefitting like you think you should. The solution? ICIWorld Widgets of listings. They do not allow someone to click on message numbers which means they have to call you and only you for more information. It is like having classified ads on your website in a way that you get all the calls. Now that is lead generation.  Now once you have these widgets, if you are not getting calls, it is because you have little or no traffic. Solution now is you must promote your website and we have a monthly program for that.
ICIWorld Daily Statistics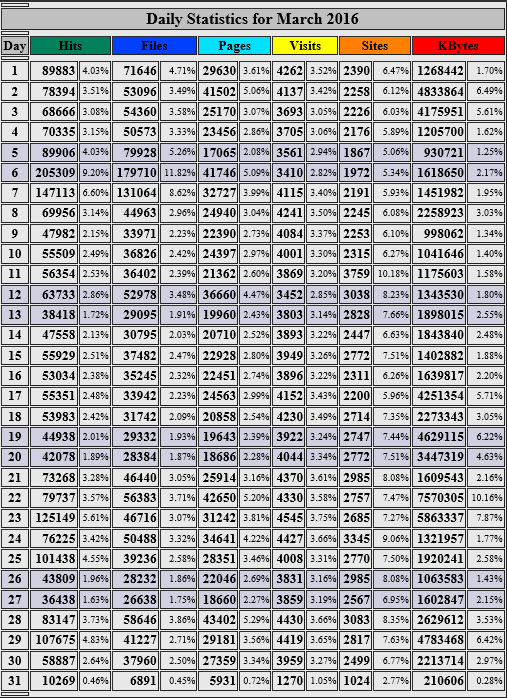 Then these statistics are exciting. Because now you know your listings, Haves and Wants are getting seen.
Because the reach that you have in the world all year long with an ICIWorld membership is incredible. In the 1990's one company spent $50,000 on brochures to distribute across Canada selling industrial buildings. They got more results through a membership in ICIWorld. We still see a large segment of the real estate industry ignoring or not realizing what is going on here. So we recommend if you are an owner wanting to sell your real estate, that you should insist that the real estate broker or salesperson who takes your listing, include ICIWorld to advertise your property. It is only $319 for them to do it. If they won't spend that for you, then maybe you should consider get someone who will. Try a member of ICIWorld.
ICIWorld Statistics
Marketing Exposure
People locally and from 138 countries
ICIWorld® is a Global Broker's Real Estate Information Listing Service Since 1994
Searches within 60 seconds to find a list of buyers, sellers.
One click and reach the world with your Haves and Wants all year long.
Add a listing, Have or Want on ICIWorld with one click . . . reach 30,000+/- average readership and available to a world audience of billions.
Additionally new Haves and Wants are automatically EMailed out to the industry to 20,000+/- subscribers daily.  You can subscribe to receive listings for your state, province, city for commercial or new residential exclusive listings Haves and Wants for your area. It is free. (See EMail List Servers)
Everything we do is designed to bring traffic to your listings and your website. Not only on the Internet but traffic at the ICIWorld booth at trade shows: ICIWorld participates in  real estate trade and investment shows, conventions, conferences, expos, industry wide and trade advertising and more. This is all designed to bring people to see your listings, Haves and Wants and this generates leads for you. In one sense we are like a personal salesperson for you to generate business.
There are over 1,000,000 hits per month from 30,000+/- unique IP addresses from people locally and in 100+ countries who frequent ICIWorld.
ICIWorld is a community of people locally and world wide with a like minded interest in real estate.  Subscribe now and network with the world. See Who Can Join
Statistics
Readership is from people from 138 countries
30,000 +/- unique IP addresses recorded per month
20,000+/- EMails deliver information daily to the public – ICIWorld EMail List Servers
Listings, Haves and Wants appear on 1,000 + other brokers websites instantly. This is a choice.
Information appears on 18,000 pages throughout the Internet.
Hits per hour are from 2,000 to 20,000 unique IP addresses
1,000,000+ hits per month (click on month below)
Hits per day are fr om 47,000 to 73,000
Readership is from 1,200 to 4,700 per day (unique IP addresses)
From 2,600 to 3,000 visits per day
Monthly direct EMail 40,000+/- One of the largest independent databases of contact EMails in conformity with anti spam legislation
Essentially this service is like an automated salesperson for all members. By displaying information you receive the benefit of all industry activity as well as on the Internet. This is because we also trigger business by participating in industry wide events such as real estate conferences and expositions, Real Estate Expos, Business Franchise and Investment Shows and Expositions, Real Estate Investment Expos, TREB Realtor Quests, Mississauga Trade Shows and more. There are thousands of buyers, sellers, thousands of people over time, real estate and industry professionals, developers, landlords, business owners and buyers and sellers, investors, and much more, visiting our booth and picking up materials with the website address (URL), learning about the service and then visiting the service on line, searching and finding opportunities to explore with members.  They can also place Haves and Wants in Database 2 and most of all network with members who are best positioned in the marketplace to help them. ICIWorld gives each member the power of networking with tens of thousands of people.
The public finds and discovers us in many ways such as ICIWorld advertising in major industry monthly publications 90,000 readership in wonderful publications such as the Business Exchange, Commercial Exchange, Commercial Investor, REM (Real Estate Marketing Magazine), and more.
The public finds us and thus your listings in many ways such as advertising on google and hundreds if not thousands of search terms, key words, natural organic searches of real estate on the Internet.
ICIWorld was established in 1994 as the first real estate Internet information service on the Internet.
Here is one example for Toronto Commercial Real Estate. When someone clicks on it, they can find your listing within a minute. This applies for all listings on ICIWorld. People can find your listings in many ways too numerous to mention here.
We help each and every member with their website to also rise in the search engines for their geographic area.  People can see your listing
on thousands of other brokers websites. This is networking power. Real estate salespeople spend money and time promoting their websites so you have thousands of websites with your information on it being promoted. People contact a salesperson and next thing you know there is a showing on your property, an offer and a sale.
The benefit too is you have a chance to get the highest and best price because of the extensive networking and marketing going on here in addition to what real estate boards can also do for you.
The premise is "here is my inventory, what is yours?"  Call me and let's explore opportunities to do business. Please respect the confidentiality of my sources and show some consideration for the efforts I make to bring this information for you to benefit.
ICIWorld Statistics Demonstrate Daily Viewers World Wide
People Who Can Network With You . . . if and when the moment the information that you know about is placed.
ICIWorld broker databases and services developed and operating since 1994.
Statistics indicates global reach . . . on ICIWorld it is like attending a world convention and being able to talk to 40,000 +/- people at once interested in real estate and networking with each one of them almost instantly about your real estate Have and Want opportunities. (usually within a week/month people have opened emails and/or visited ICIWorld or checked the mobile ICIWorld App on their mobile phone or iciworld.mobi on any phone for the latest listings in their area, Commercial AND Residential because there are so many exclusive opportunities.)
There are now more mobile devices on the planet earth than there are people.
Don't be a secret agent, get your information on ICIWorld on the world stage so you can make connections to do business.
All services on ICIWorld are designed and available to reach the maximum number of people daily and it is working as smooth as can be and growing with the industry.
All you have to do is place a Have and/or Want, and with one click reach the world and plant the seeds to success.
Feel free to contact us, or ask for a one on one demo absolutely no obligation, or for an educational and informative seminar or webinar for your real estate office, sales team, company or association anytime no matter where in the world you are located.
Let us help you get started networking with people.
We appreciate the opportunity to be of service.
Let your information do the networking 24/7.