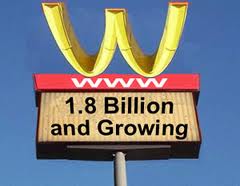 There are now over 1.8 billion people using the Internet.

It is inevitable that all members do business with ICIWorld services unless you have a material defect in your membership and/or no traffic going to your web site. See Our Pledge.

One deal or referral pays for a lifetime of services.

See testimonials, over fifty pages, of how those who have been successful did it. Details.

There are new cutting edge new services and ways to use the Internet in a competent and professional manner. Learn them in:

DAILY WEBINAR WORKSHOPS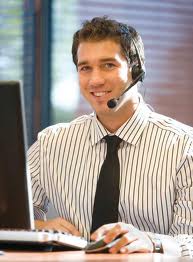 See Webinar Schedule.
Daily webinar workshops are designed to back up Our Pledge that every single member makes money or at the very least develops good business relationships that lead to doing deals and/or referrals a minimum of every 90 days.
From the comfort of your own home or business office.
Conducted on line on your computer
Listen by calling in by telephone to a special number or listen on your computer. We recommend a USB headset if using your computer.
All members are invited to attend.
At this time there are between 2-7 attending daily.
However we have expanded our services from a maximum of 15 on line at one time to to 1,000 attendees maximum.
We will be having guest speakers from time to time.
Webinars can be made available for your company to conduct meetings for your sales team, association, company, etc. This can be done almost on a moments notice. This can be very helpful during inclement weather, or if people have to travel long distances to attend meetings. It saves travel time and expense. Try it out anytime. Available world wide! Contact us.
Designed to:
back up Our Pledge that every single member makes money or at the very least develops good business relationships that lead to doing deals and/or referrals a minimum of every 90 days
sharpen your skills
enhance your use of the Internet
show you how to take advantage of the Internet with information not just listings
provide the knowledge and tools so you will have the ultimate in marketing on the Internet
show you how to save time. Once everything is setup and working you only have three things to do: log in to your web site once per month, add your listings and search as needed, promote your web site.
advise you about material defects in your membership the difference between making money and not making money and fix them
provide knowledge to help you get traffic to your web site the difference between making money and not making money
show you the difference between people who are benefiting from the Internet and those who are not
get the tools in place that can work automatically daily for you
show you how special links to listings that up date themselves daily automatically generate revenue for you the rest of your life
help you appreciate the power of networking not just advertising
provide list of resources, printouts, videos, and how to find them quickly.
solve problems, answer any and all questions.
provide consultation on each and every membership to ensure it is being used properly
provide insight to proper placement of Have and Want information including links in listings that helps to sell the location of your properties
provide insight to a properly designed web site, with listings, with resources
work on web sites while everyone can see how and what changes are made, the competitive advantages that all these services provide
provide time saving tips
discuss concepts that are the difference between doing deals and not doing deals
discuss how to generate leads that provide referral dollars and cents
other items all designed to ensure members are benefiting and taking full advantage of the Internet
more.

All in daily Webinars.

See schedule and register. It is free for members. You must register at least the day before a Webinar. If there are no registrations at least one day before the Webinar, Webinars are cancelled. If you prefer just to listen let us know.
Waiting for everyone to arrive Daily officially starting at 11:00AM - One hour Power Point ICIWorld 101, followed by a workshop working on all kinds of things, web sites, adding Haves and Wants, how to search, analyzing memberships, and much more.
if you have never attended a webinar you should begin 30 minutes before the webinar to get in. First timers sometimes have a problem.
Mon. Wed. Fri. Webinars are more Residentially orientated. See schedule.
Tues. Thurs. Webinars are more commercially orientated. See schedule.

You must

See schedule

because some days are different with special monthly Webinars.

See schedule

Includes web site workshop.

We suggest all first timers get on line by 10:30am for the first time. That way we can help you.

If you do not make it online in time you will have to register for another day.

Webinar Workshop Orientation
Orientation Workshop ICIWorld 101
Part of Understanding and How to Use the Powers of the Internet
ICIWorld.net (Since 1994)
Presented by Gary Nusca, CCIM
Two Major World Networks - What they are, why needed, how they complement other marketing services, etc.

Links for all your web sites; Revenue producing links; Instructions for your web site designer; Networking links for your whole company and/or franchise; Link all your web sites together

Good news Bad news - Bad news – Time to setup, printouts, reading, videos, learn the index of resources.

Good news – once setup you do not have set up again; once set up things work automatically updating themselves 24/7 and you do not have to do a thing . . . Well not quite. Three things you must do: Log in once per month, To Do List and Handshakes, Add your own listings and search from time to time, Promote Site the rest of your life


Resources - ICIWorld Training Videos, Go to www.iciworld.net Click on Log In Member Management Click on Training Videos on the Left
Resources - Point 2 Contact customer care Manual and Videos 1-866-977-1777 11am-7pm 7 days per week ICIWorld Bus. 416-840-6227 After hours weekends 1-416-214-4875
Minimum requirements - Log in to web site minimum once per month To Do List and Update Handshakes, Add your MLS listings or listings you can place with minimum 5 photos, Promote your web site the rest of your life


How to design a domain name and make domain names auto renewal Reasons why.


Brokers report they like the videos because they answer questions they never thought to ask. Convenient at any time or hour of the day.


ICIWorld - Mainly commercial, Residential $750,000 and up Estate, Luxury properties. Log In Member Management, Log in on the left, Forgot Password – get it sent in 3 minutes, Add, modify, delete listings
Subscribe to receive Emails, Private FSBO Area, Training Videos


Information vs Listings - Information not just listings such as on a real estate board. Quick survey
Three questions: Will they pay a commission, Will they cover you with a 48 hour exclusive listing once you have a buyer; Is it okay to advertise it but you are going to do it without the address.


How To Answer – I would like to drive by first what's the address? Suggest you make a statement something like this: "in this particular case we have to put an agreement in place first, but if you like come to my office next Wed. at 12noon or would 1pm be better, and I will make arrangements for you to see it." If you have a problem getting the listing signed by the owner, what do you do?


Everyone should have a minimum 10 Haves and 5 Wants; Print out Have and Wants sheets; Keep them handy in your briefcase and on your desk; Each one can be worth thousands of dollars; If you miss placing one you can easily be missing doing a deal and not even realize it.


Sources of FSBO's - Classified ads, Drive by, ICIWorld Database 2, Search Google for FSBO Web Sites, Kijiji, craigslist, Economic Development Agencies. You have the ultimate in marketing. Information you can not work on real estate boards.


Blackberry and iPhone Information at your fingertips. Make any link on the Internet a shortcut icon on your device. http://www.iciworld.net/bb or http://www.iciworld.net/iphone.htm Make a link for buyers. Make a link for any business category, or city for the latest listings up to the second. Press it on your Blackberry and see the latest listings complete with contact names and phones numbers. Any search you can do on the computer can be set up as an application on your Blackberry or iphone.


Save keystrokes the rest of your life! Use the favourite links bar in Windows Vista or 7. Never type a web site address again the rest of your life for your top ten web sites visited daily.


SEO Search Engine Optimization Google - secret algorithms changing regularly, Attended International Search Engine Convention, Web site must be relevant to searches made, Key words, phrases, First Five Basic starter points, Demo pay per click, Problems – Solutions, How To Promote Your Web Site – 40 Different ways video. Lifelong process. Exclusive for Executive Members Only.


Provide one on one consultation on a members productivity using or why not using ICIWorld services and solving any issues.


Some of the Best Residential Questions. Some of the best commercial real estate questions.
Much like a farmer who is busy daily working on his crops, in the autumn while harvesting he is planting seeds while harvesting at the same time. Just so is ICIWorld and all the services we provide. Without them we can easily show real estate salespeople how they can easily be missing going business with their real estate license and not even realize it. These webinars will help you take full advantage of the Internet so that you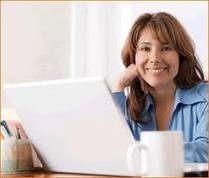 maximize your potential to do business.
We started with Webinar software that allowed up to fifteen attendees. It is so successful that we have purchased the software to allow us up to 1,000 at one time. ICIWorld now with 1,000 members. This is where all the assistance to members is now being provided in order to back up Our Pledge that everyone makes money or at the very least develops good business relationships that leads to doing deals and/or referrals. It becomes inevitable that everyone does business or you call us.

See Webinar Schedule and Register It is free for you as a member.
WEBINAR PROBLEMS: If there is a problem with the Webinar and the Webinar is not conducted successfully by us, we apologize ahead of time. Please register for the next one on the next day or another time convenient to you.
(We have had the odd Internet time out problem while people were on line. We have had the odd audio problems as well. In these cases the meeting must be cancelled and then restarted about 10 minutes later. Otherwise simply book in to another Webinar on another day and sorry for the inconvenience.)
Please do not give up, this is for your benefit. This is all cutting edge technology and we too are learning how to make all these tools work as well all for you on your behalf.
Webinars can be requested to serve all of your company sales team at a convenient time, weekends and evenings included.
We appreciate the opportunity to be of service to you.
Sincerely
Gary Nusca, CCIM
ICIWorld.net, Inc.
416-214-4875