It is really the people behind the service that are important.

They network with others to explore and identify the best opportunities up to the minute to serve you better.

If you do not place your opportunities here you can easily be missing doing a deal and not even know it.

If you do not employ the four ways to make a connection you can also be missing doing a deal and not realize it.
The public should insist that their real estate salesperson be a member of ICIWorld to place their information in Database 1.
FACT: up to 90% of apartment buildings, shopping centers and many other categories of real estate for sale are NOT ON REAL ESTATE BOARDS.
You will find information here that demonstrates that.
This service is built as a networking service not a real estate board type listing service although you can find MLS listings here as well when advertised by members.
This service grew out of CCIM Marketing Sessions where $50M-$100M worth of real estate was presented over a 1-2 day period. I have helped run these sessions.
It was very frustrating to try to write things down and keep track of all the Haves and Wants. It was necessary to keep track because two weeks from now one might meet a new buyer looking for something and you remember someone who had exactly that, yet you can't remember who it was.
Again you can easily be missing doing a deal and in this case you realize it but because you can't remember who it was you are out of luck. Secondly there are others who could help you but you do not know who they are. Again you are out of luck trying to make a connection.
The solution? ICIWorld.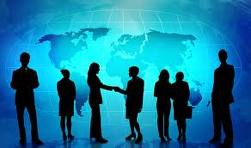 How do you handle all the opportunities? Have and Want sheets.
Instead of Haves and Wants appearing here from people in only one room, you have people placing Haves and Wants from a whole industry, a large local area, the world.
See these Haves and Wants neatly arranged in various ways at:
If you are a licensed real estate salesperson in the USA or Canada, or anyone in the rest of the world, Buy an economical membership for the year and make connections to do business. We simply hope you appreciate the service that we have dedicated to help you make money by serving the public well, and totally inspired by all the members who are doing deals because of it.
As time goes on, we encourage you to stay with the service and there will be new developments along the way that seek to serve you better. We thank all the members who have believed in this service and help it grow. The benefits are yours big time to enjoy. Your customers are the ultimate beneficiaries as well.