WORLDWIDE: iPad Apps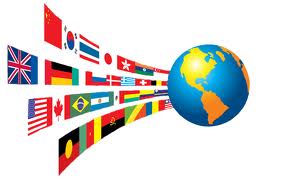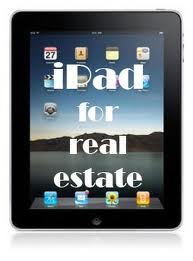 iPad for Real Estate
The following is for all pda devices, iPad type devices, Playbook from Blackberry, etc.
On your iPad or comparable device:
Visit www.iciworld.us for the USA and make it an icon on your home screen. PRESTO! 28,000 real estate Have and Wants Listings at your fingertips!
Visit www.iciworld.ca for Canada and make it an icon on your home screen. PRESTO! 28,000 real estate Have and Wants Listings at your fingertips!
When you visit any site on the Internet, look where the address is and beside that to the left there are four choices: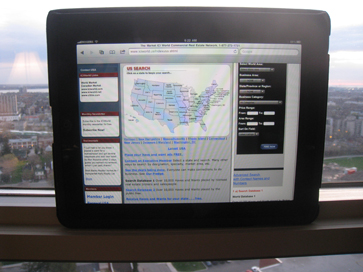 Add Bookmark
Add to Home Screen
Mail Link to this Page
Print
Choose Add to Home Screen
Presto! You will have almost 30,000 connections to buyers and sellers in the marketplace including space for lease and tenants looking to lease . . . all at your fingertips!
For the public there is about 7,000 real estate Have and Want listings complete with telephone numbers and other contact information.
Executive Members of ICIWorld have access to all 28,000 real estate Have and Want including 13,000 in Database 1 and 13,000 in Database 2 placed by the public.
Advantages: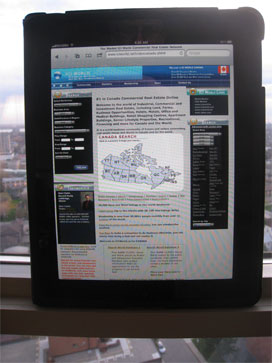 ipads are easy to carry around 24/7
mine is on all the time for instant access and up to the second email
lists of buyers are instantly available from www.iciworld.ca for Canada and www.iciworld.us for the USA
make an icon on your home screen for your state or province to instantly display buyers and sellers
display buyers or sellers based on Business Categories - Apartment Buildings, Shopping Centers, Office and Medical Buildings, Industrial, Land, Business Opportunities, Farms, Recreational and Senior Lifestyle properties and much more.
click on a Business Category and a list pops up complete with contact names and phone numbers. Pick up the phone and make arrangements to show property.
powerful listing tool when people see how well connected in the market place you are for buyers and sellers. They will want to place their information with you.
powerful listing tool when people see that when they list with you, that you can provide them the ultimate in world wide exposure
you can search a database of Executive Members with their specialties and market areas
Using this one example, virtually any link that you have an interest in, can be made an icon on the home screen of your iPad - for example the Ontario page of www.iciworld.ca No matter what you deal in, there is a button of results of contacts to produce on the screen of your iPad within an average access time of 4.9 seconds!
for all members, we design your web site to come up in the iPad and it will look absolutely great!
Show people how to find information on your web site! How to check for new listings regularly! That is what brings people back to your web site every day or week, etc.
95% of the listings on ICIWorld can come up on YOUR WEB SITE on the iPad! You can demonstrate to people how well connected you are in the marketplace! They will have a better feeling about the connections you have built in the marketplace. They can check your web site for new listings and call you!
I personally believe this can revolutionize our business! It will highlight the fact that every real estate broker and salesperson is a center of a connection to a wealth of real estate buyers and sellers and the public should and must deal with you to gain access to this wealth of information.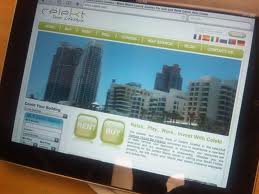 The iPad and other such devices are important because for the first time you do not have to go to a desktop computer to get information, you do not have to boot up a laptop, you do not have to use a stick and boot up a laptop, it is more visual than an iPhone. It is a device that is on all the time and available just like your watch! You can show it anytime, anywhere because it is conveniently sized you can carry it around with you 24/7. All idle time such as standing in line waiting for a coffee, waiting for gas at a gas station, having lunch, can be put to productive use to check email, latest listings, etc!
Ask us to do a seminar in your office and that will be one item we will cover.
GET EXCITED THE REAL ESTATE INDUSTRY IS ABOUT TO CHANGE!
Any questions call to chat anytime.
You do not have to be a member to call us. If you are trying to set up an icon on your device simply call us and we will help you. There is absolutely no obligation to join. You will have permanent access to information. This benefits our members who support the service so that it is free for you.
Gary Nusca, CCIM
ICIWorld.net, Inc.
416-214-4875
Contact Us World Wide Free
ICIWorld supplies powerful links for real estate web sites. It is these links to real estate listings that gives a real estate web site power. What web site will generate more leads one with 20 listings or one with 2,000 listings or one with 15,000 listings! See www.realestatebrokersandsalespeople.com
Related Articles: iPhone, Blackberry
Quick add buttons to your home screen - many devices.