Welcome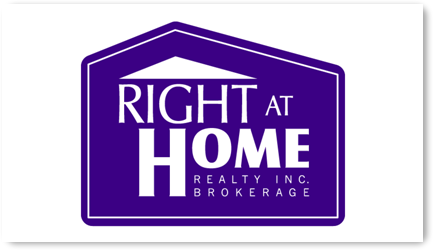 Right At Home Realty Inc. Brokerage

Presentation Location:
Where:
480 Eglinton Ave West Unit 30
Mississauga, ON, L5R 0G2

Thursday, November 28th, 2019.
11:00 a.m. - 1:00 p.m.

Liant Torres
Assistant Manager
Please R.S.V.P. Click Here
Phone Number
(905) 565-9200

Please join us! Don't miss out
Presented by:
Gary Nusca
CIPS CCIM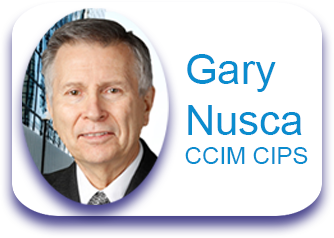 Gary Nusca, CCIM CIPS has been in the Real Estate Business since 1972.
Past President of the Central Canada CCIM Chapter
Past Chairman of the CCIM International Commercial Real Estate Conference
since 1990 he has specialized in creating information technology through the use of the internet
It continues to be his vision to explore and develop technology and the Internet as a major benefit to the Real Estate industry.
If you are:
a Commercial Real Estate Broker
a Residential Real Estate Broker
a Real Estate Sales Representative
a full time, part time, and retired salesperson.
You can take advantage of the information in this presentation.
---
Presentation Information
This presentation is designed to help show you how to maximize your potential using the internet. ICIWorld.com covers 2 major segments of online commercial and residential Real Estate transactions. Business to Business, generating leads from and to other professionals. Consumer to Business, giving consumers
a place to advertise their properties, helping you leverage your clients with listings not available through MLS. We will help to show you how to "work smarter, not harder".
---
Key Points:
Exclusive Real Estate Information – don't miss out on these lucrative opportunities
Philosophy of your website - without this understanding you still wont make money
Why some are making money and others are not
Add content to your website that makes you money for the rest of your life
Make your existing website more powerful to Generate Leads
How to increase traffic to your website – we show you how
Websites - How to Promote Your Website; Search Engine Optimization
Websites - Why they are like billboards, how they can make you money
Mobile real estate websites – the new Internet Revolution to better serve the public – find out why everyone should have one
How to reach Buyers and Sellers on your mobile phone within seconds!
How to get your website on your customers' mobile phones and why
How to trigger leads from listings (haves/wants) where only YOU get the calls
so you can do referrals AND show properties AND make money
How Brokers and Salespeople are missing doing deals and do not realize it!
The impact of the Internet on Commercial and Residential Real Estate
The Internet's #1 Marketing Tool / Powerful features of the Internet
Cutting Edge Technology using the Internet
Growth of the Internet to over four billion people - How to reach out to them effectively
Open and Exclusive Listings – A Model that Works
Public Information vs Private Information
Powerful Marketing Techniques and Tools for your Listings, Referrals
Working with the Wants, some of the largest deals start with the Wants,
See Why and How - Don't forget the Buyers. Work the Wants.
The Broker's Largest Responsibility and tools for a Broker's "Information Tool Box"
How Information identifies people with whom you can do business
How to reach Principals effectively
Training - upgrading skill talents, information handling value added services