SEARCH COMMERCIAL AND RESIDENTIAL REAL ESTATE
40,000+ CONTACTS FOR HAVE AND WANT OPPORTUNITIES WORLDWIDE
The initial display of information is always less than 90 days old. Place your information instantly online for 24/7  worldwide readership until sold.
Learn Keyword Searching. Learn how to use the Wants today! Talk to business owners in your area to see if they consider selling.
The public, buyers, and sellers can post message ads free. See For the Public.
Welcome to the World of 
Commercial and Residential Real Estate
Have and Want "information @ the speed of thought."

ICIWorld is free for everyone in the world to search. 


Place your real estate Haves and Wants for instant worldwide exposure to a world market of 5+ billion people. 
Membership provides for unlimited message ads all year long to a world market for the cost of putting up one commercial For Sale sign on a property. 
In one respect, it is like classified ads in a newspaper but to a local and world market. Buyers and sellers contact members directly.  
Internet readership is approximately 40,000 monthly. The Internet marketplace is estimated to be 5+ billion people (2022).
More

Other Ways To Search

Advanced Search Database 1 With Contact Info. in the Subject Line  Great for printouts to follow up and call people. 
For Real Estate Associations, Companies, Chapters.
Recommendation: Place the networking IDX link designed for your group, on YOUR website. Call it Networking or  Exclusives or Haves/Wants.  It will lead to all your members doing more business.

Everyone one of your members will appreciate it as they generate business started from YOUR website.
Read the comments of attendees
of our seminars and webinars. Evaluations are filled out at the end of our seminars.  Among other questions is one that asks "would you like your real estate board to supply this service." 99% responded yes. So you see it can be a valued added service offered by your group. 
Your members stand to make a lot of money from new business. Benefits of membership include retention and growth to be on that networking page on your website with their information.
We know it can work for your organization from experience gained since 1994 by providing networking services for the industry.

Gary Nusca, CCIM, CIPS 
BIO 
World Real Estate Networking Databases Serving The World
Toronto, Ontario, Canada 
Founded 1994.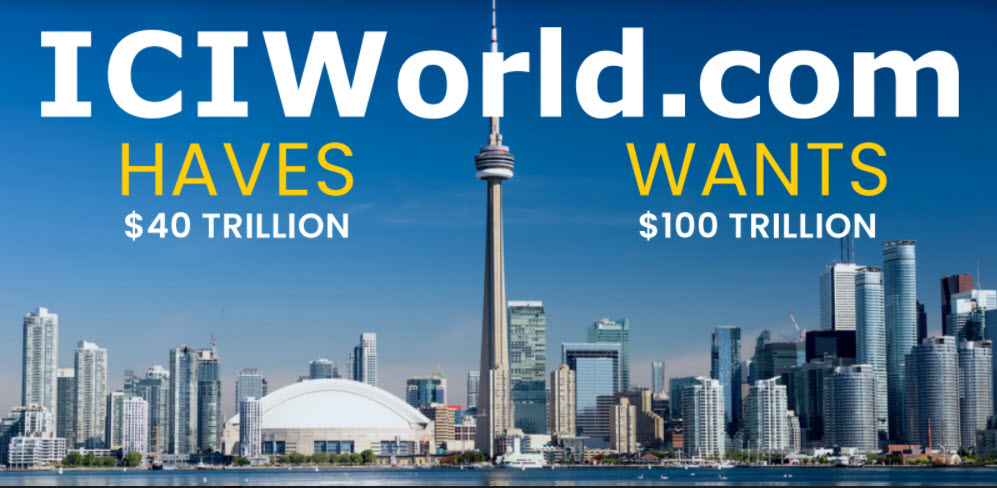 ICIWorld Mobile Friendly Websites This one https://www.iciworld.mobi
Commercial and Residential Real Estate Haves and WantsI "Information at Your Fingertips"
ICIWorld Mobile Friendly Websites
Information tools for a broker's "information toolbox."
These mobile friendly websites and our ICIWorld apps are all like tools for what I call "a brokers information toolbox." Pick the one that you like to work with best.  They all have the four searches Commercial, Business Opportunities, Residential and FSBOs. Some prefer one over the other. But as a member broker, you are a member of them all. They are used for marketing purposes throughout the Internet to trigger business for you. 
Learn how to add a shortcut to any of these websites to the home screen of your mobile phone.
Learn how to add a shortcut on your phone to your website. Show your prospects and clients how to add your website to their phones. That way, they can search for sales and solds on your website on their mobile phone. Yes, I said solds. Some websites now display solds. Your customers will love it. ICIWorld provides websites and supports all Realtor websites.
HINT FOR HELP:  Go to youtube and search "how to add a shortcut to my phone"  and give the model. Learn how to add a link to any page on the Internet if that interests you. Add a shortcut to a screenshot of your vaccination results, so when you walk into a place that requests it, you can have it as an icon on the front page of your phone. 
FSBO AREA (For Sale By Owner Free)


The public can post information free and see the subject line of all the postings.
Contact a member
for more information on any listing, Have or Want in the FSBO Area.

SEARCH FSBO AREA
If for any reason, you cannot or do not want to install the App, you can add a
shortcut to the HTML Version
. It is a shortcut, not an app, although it looks like an App. It does not use any battery power while not being used. 
15-30-60 minute appointments available.