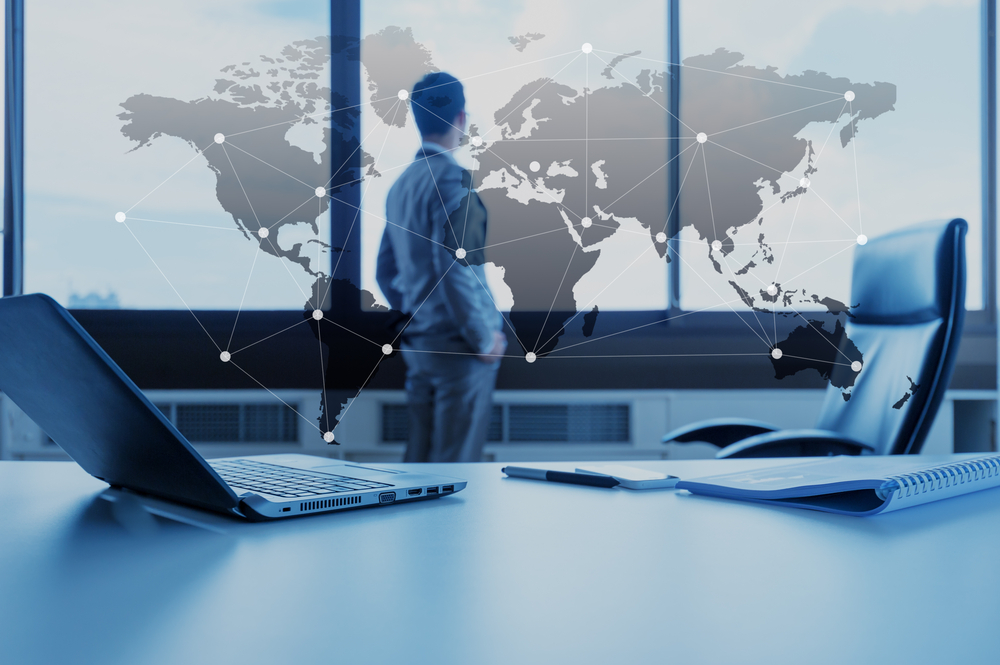 Welcome To The World of Real Estate Networking.
Provided by The ICIWorld Society of Real Estate Brokers and Salespeople
Invitations for Memberships for all licensed/registered real estate brokers and salespeople in the world.
It is provided as a service free for the public.
It is operating since 1994.
We are specializing in networking exclusive type, confidential type of real estate information, in a confidential way.  Members also advertise and market their real estate board listings.
The audience is tens of thousands of people regularly from 138 countries.
Every single member either does a deal every 90 days or at the very least triggers leads that he/she feels will lead to doing a deal or make an appointment with us to see what you are missing.
There are over 4 billion people on the Internet. 
ICIWorld was the first service on the Internet in 1994, and we have gone through the school of hard knocks and have learned and continue to learn.
The goal? Instant networking now working 100%. Install the App. One second to open it, one second to click on Commercial or Business Opportunities or Residential or FSBO's. One second to click on Search Database. Presto the latest listings on the screen! Make a connections,  develop business relationships, show property, get offers, do deals, make money.
ICIWorld technology compiles real estate opportunities into databases. This database provides links for every member's website to display the worlds listings, Haves and Wants. AND . . . it is all in real time!  Add a listing and it instantly appears on tens of thousands of places on the Internet as well as on all members websites! Every member websites updates automatically in real time!
This means every member can have all the world's listings, Haves and Wants on each other's websites!  ALL . . . in real time!
We are building information tools for the real estate industry worldwide. Websites are information tools. We have 20 websites and are building 80 more over the next five years. All members listings, Haves and Wants are displayed on them all! When you are a member, you are a member of them all! They each have strategies to build traffic for members listings. All websites, mobile websites, and ICIWorld Apps have four choices for the public to find your listings, Commercial, Business Opportunities, Residential and FSBO's.  All searches can be done within seconds!!!  From anywhere on the planet earth!!!
Here are some of the tools. iciworld.com wreils.com nreils.com ILS.realestate iciworld.mobi ICIWorld Apps Google Play Store and Apple App Store. All websites are mobilized. And . . . more.
Successes are wonderful.
Brokers are making tens of thousands of dollars, hundreds of thousands of dollars, and now over $1 Million.  And the public benefits big time.
The public is benefitting big time because it is real estate that has helped 90% of the millionaires in the world acquire and build wealth.
And the benefit to society is the economic prosperity that real estate contributes to a country in terms of jobs created, products and services marketed and sold that every trade creates.
Real estate boards are the backbone of our real estate industry, and all our members support them. But there is a lot of information, opportunities that are not on real estate boards for many, many reasons. The beauty of this service is that it fills the gap in the marketplace for all the real estate opportunities that can not go on a real estate board.
Real estate brokers and salespeople are best positioned in the marketplace to identify, qualify, and display this information in a confidential manner where required. 
And real estate brokers and salespeople should do this because they protect the public from unscrupulous people, and all the problems that can occur from a trade in real estate.
Deal with a registered real estate broker.  There are more than forty pitfalls that can occur in any trade in real estate, and they will guide you to a successful transaction. Virtually every broker contributes to each and every customer to help them accumulate wealth and enjoy the benefits of real estate.
We appreciate the opportunity to serve you.
Gary Nusca, CCIM, CIPS
ICIWorld.com (Since 1994)
USA 954-317-2327
Canada 416-840-6227
When you are a member you are a member of all these websites. In other words your information is displayed on them all.
Mobile Websites:
iciworld.com | iciworld.mobi | wreils.com | nreils.com | ILS.realestate 
ICIWorld Apps
Android – Google Play Store 
iPhone – Apple App Store.
The Ultimate in Real Estate Networking Instantly Worldwide
And . . . sharing all information worldwide on each members website.