Join ICIWorld.com
Global real estate marketing and networking for brokers and salespeople to serve the public since 1994.
ICIWorld is an association of real estate brokers and salespeople marketing listings, networking Have and Want real estate opportunities, to a world audience, on mobile devices and computers, daily in real-time.
More
STEP ONE
JOIN THE NETWORK
Video Testimonials from Realtor Quest Toronto
Exclusive Hotel Deals and Networking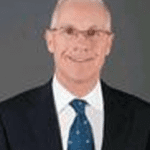 Stephen Oakes, Sales Representative
30-40 Transactions Over the Years
Bob Bahreinian, ABR, SRES, Sales Representative
Coldwell Banker Case Realty, Brokerage
Doing exclusive deals on Yonge St. Toronto
Richard Harris, ABR, Sales Representitive
RE/MAX PREMIER REALTY INC., Brokerage
Sample ICIWorld.com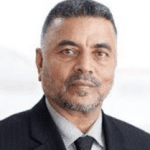 Widgets On A Commercial Real Estate Website To Serve The Public
Param Sidhu, CCIM, CEO-Broker of Record
Acres Real Estate Inc.- Commercial Real Estate Brokerage
13+ Years Doing Exclusive Business on ICIWorld
SUNNY Kashyap, Broker, Chief Development Officer/Owner Sunny Kashyap Network
eXp Realty, Brokerage
Many Large and Small Exclusive Real Estate Deals Over The Years
Ranjit (Ron) Chahal, Broker
Royal Lepage Signature Realty, Brokerage
Service and Inspiration
Kaleem Salahuddin, Sales Representative
RE/MAX Premier Inc., Brokerage
Video Testimonials from Realtor Quest Toronto Regional Real Estate Board
 Reduce the cost of your Membership to Zero by doing any of the following:
a) Request your VIP Corporate Card as a member and receive $100's in discounts throughout the year.  Sample savings reported by members:  $220 US savings to rent a car for one week in San Francisco, $200 off a Lenovo Laptop computer, savings on Entertainment, Food, Travel, Sports, Hotels, Car Rentals, over 200 vendors. Savings can easily add up to more than the price of membership. This was introduced at TREB Realtor Quest May 30, 2018. This VIP Card is mailed to you on your first appointment.
b) Sponsorship Referral Program, refer another real estate broker or salesperson to join. For the first one, you receive a $79 discount on your renewal.  Additional ones we add three months onto your membership renewal. Refer 4 to join and get 3 months for each one, a year free. Make sure you tell them to use your name and then they can join for $240 for one year, just by mentioning your name.
c) Do referrals – trigger leads off your website with the Global IDX Links of ICIWorld Widgets of listings on your Website.  Display listings, Have and Want exclusive opportunities from other member brokers who have agreed to share them with you. And they are structured in a way that YOU get the calls so you can do referrals and/or direct business.  This is absolutely inevitable for every single member to trigger leads. One broker has done fifteen referrals and made $45,000. See www.referralbrokers.com and www.retiredbrokers.com You can be retired or part-time and still do 5-minute referrals! We show you how.
d) Sell real estate. – too numerous to list here but see Testimonials. Properties higher than $50M+ have been sold as a result of connections made through ICIWorld,  One had fourteen offers from all the major companies in Toronto. This proves connections are here to do deals for all brokers and salespeople worldwide. Building this service for brokers to serve the public since 1994. Over 1,000,000 backlinks from pages on the Internet to ICIWorld. As of 2021, 2,000 brokers now have the portal to global listings installed on their websites. Our Global EMail List Services are being rolled out to deliver your Haves and Wants worldwide to the world. See https://www.iciworld.global
Eighty more ICIWorld powered websites are being built over the next four years. Your information is displayed on them all. Here are the latest ones: www.iciwre.com worldrealestatenetwork.com rehaw.com ils.realestate nreils.com ICIWorld building information tools of the trade for brokers to serve the public.
If ROI (return on investment) is the bottom line for you and your company, calculate the ROIs on some of these member transactions using $319 as your initial investment. Absolutely unbelievable returns. All as a result of making connections using the ICIWorld information service. Shouldn't all the salespeople in your office be members!
"There is nothing else like it in the world and I have been a broker for 45 years. Gary Nusca, CCIM, CIPS. It can help you make so much for so little and now . . . basically free if you use the discount card, do the odd sponsorship of a new member, do the odd referral that makes you $3,000 to $10,000 and when you do a deal . . . absolutely wonderful."
 Measure Your Success With Our Pledge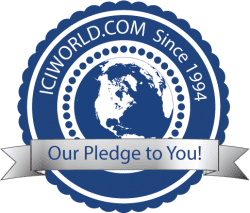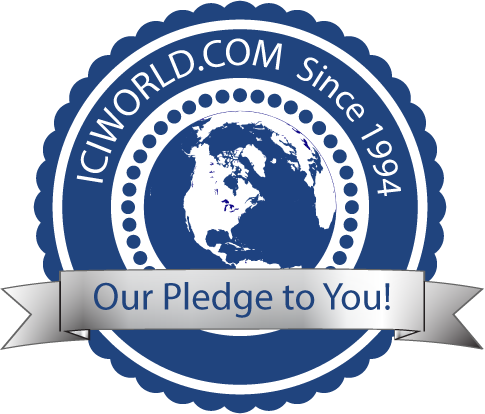 Every member should either be doing a deal or at the very least triggering leads to do deals and/or referrals every 90 days otherwise make an appointment and give us a chance to help you. There are certain things that make it absolutely inevitable for you to do business that you are missing. 
You should be developing a good business relationship with someone that you feel can lead to doing business someday otherwise call us and give us a chance to help.
There are 4+ billion people using the Internet and we have the experience of helping brokers and salespeople over the last 30+ years. It is one thing to have the technology, but quite another to apply it in real estate and we will help. Please always consider us as a personal marketing and information assistant to you personally.  We appreciate the opportunity to serve you.