ICIWorld is an association of real estate brokers and salespeople marketing listings, networking and sharing Have and Want real estate opportunities, on mobile devices and computers to a daily audience of people from 138 countries. Personal one-on-one assistance for brokers and salespeople worldwide to network, the more listings the better included in a membership.  Also included are links (widgets) to display the world listings on your website. 
STEP ONE
JOIN THE NETWORK
STEP TWO
PRINT ORIENTATION
Our 8 page Orientation PDF file contains complete instructions.  It is a checklist to ensure that you are doing business every three months. 
The orientation PDF is like a pilots preflight check list.  It will allow you and give you a basic guide into making the most of your ICIworld.com membership.
STEP THREE
MAKE AN APPOINTMENT
Assistance is provided globally over the internet. Make an Appointment and 10 minutes before your time be in front of your computer.  This usually a one time session to setup and running.
This link will take you to our online appointment scheduling to where you can pick a time and date that is best for you.  Please don't forget to add the appointment to your calendar and set up a text message reminder.
Video Testimonials from Realtor Quest Toronto
Exclusive Hotel Deals and Networking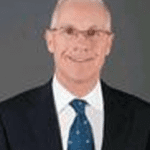 Stephen Oakes, Sales Representative
30-40 Transactions Over the Years
Bob Bahreinian, ABR, SRES, Sales Representative
Coldwell Banker Case Realty, Brokerage
Doing exclusive deals on Yonge St. Toronto
Richard Harris, ABR, Sales Representitive
RE/MAX PREMIER REALTY INC., Brokerage
Sample ICIWorld.com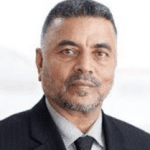 Widgets On A Commercial Real Estate Website To Serve The Public
Param Sidhu, CCIM, CEO-Broker of Record
Acres Real Estate Inc.- Commercial Real Estate Brokerage
13+ Years Doing Exclusive Business on ICIWorld
SUNNY Kashyap, Broker, Chief Development Officer/Owner Sunny Kashyap Network
eXp Realty, Brokerage
Many Large and Small Exclusive Real Estate Deals Over The Years
Ranjit (Ron) Chahal, Broker
Royal Lepage Signature Realty, Brokerage
Service and Inspiration
Kaleem Salahuddin, Sales Representative
RE/MAX Premier Inc., Brokerage
Video Testimonials from Realtor Quest Toronto
 Reduce the cost of your Membership to Zero by doing any of the following:
a) Use your VIP Corporate Card as a member and receive $100's in discounts throughout the year.  Introduced for new and renewing members May 30, 2018. Sample savings reported by members:  $220 US savings to rent a car for one week in San Francisco, $200 off a Lenovo Laptop computer, savings on Entertainment, Food, Travel, Sports, Hotels, Car Rentals, over 200 vendors. Savings can easily add up to more than the price of membership. This was introduced at TREB Realtor Quest May 30, 2018. This VIP Card is mailed to you on your first appointment.
b) Referral program, refer another real estate broker or salesperson to join. For the first one you receive a $79 discount on your renewal.  Additional ones we add three months onto your membership renewal. Refer 4 to join and get 3 months for each one, a year free. Make sure you tell them to use your name and then they can join for $240 for one year, just by mentioning your name.
c) Do referrals – trigger leads off your website with the ICIWorld Widgets of listings on your Website.  This is absolutely inevitable for every single member to trigger leads. One broker has done fifteen referrals and made $45,000. See www.referralbrokers.com and www.retiredbrokers.com You can be retired or part-time and still do 5-minute referrals!
d) Sell real estate. – too numerous to list here but see Testimonials. Two members have sold $50M+ properties, higher than any real estate board in Canada and the USA that we know of. There may be some higher in the USA.  Built for brokers as a classified real estate ad and networking service on the Internet to advertise to the public similar in one respect to classified ads in a newspaper. Technology services for brokers and salespeople to serve the public. Our survey shows that members would like this service to be supplied by their real estate board.
Here are the returns on investment of some members.
"Nothing else like it in the world and I have been a broker for 45 years. Gary Nusca, CCIM, CIPS that can help you make so much for so little and now . . . basically free if you use the discount card, do the odd sponsorship of a new member, do the odd referral that makes you $3,000 to $10,000 and when you do a deal . . . absolutely wonderful."
 Measure Your Success With Our Pledge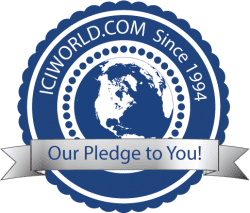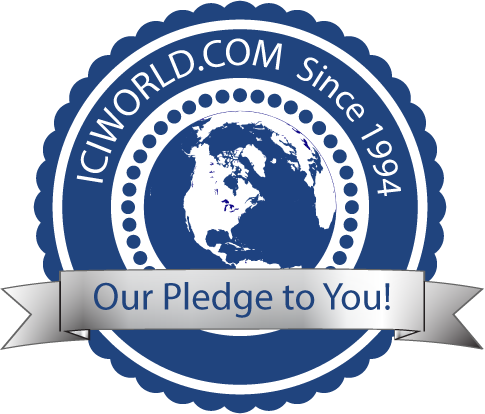 No member should go longer than 90 days without doing business, a deal, a referral or at the very minimum developing a good business relationship with someone you feel can lead to doing business someday otherwise call us and give us a chance to help. There are 4+ billion people using the Internet and we have the experience of helping 1,000+ brokers in daily appointments every hour on the hour starting at 6 am daily.