Global Real Estate Networking


 Provided by The ICIWorld Association of 
Real Estate Brokers and Salespeople Since 1994.


STEP ONE
SUBSCRIBE TO THE ICIWORLD SERVICES

You can network exclusive type information confidentially.
You can market your regular real estate board listings.


Get inspired.
Exclusive Hotel Deals and Networking
Stephen Oakes, Sales Representative
30-40 Transactions Over the Years
Bob Bahreinian, ABR, SRES, Sales Representative
Widgets On A Commercial Real Estate Website To Serve The Public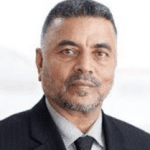 Param Sidhu, CCIM, CEO-Broker of Record
Acres Real Estate Inc.- Commercial Real Estate Brokerage
13+ Years Doing Exclusive Business on ICIWorld
SUNNY Kashyap, Broker, Chief Development Officer/Owner Sunny Kashyap Network
Many Large and Small Exclusive Real Estate Deals Over The Years
Ranjit (Ron) Chahal, Broker
Top Class Service Amazing Leads From Website
Kaleem Salahuddin, Sales Representative

Would you like to have all the Exclusive Opportunities, Haves and Wants in the world on YOUR website? Add Exclusive listings that are not on MLS. And in a way that YOU get the calls? That is the goal we are attempting to do one broker and salesperson at a time starting May 1, 2022. See Widgets.  Every broker and salesperson in the world should have them. Do five minute referrals that make you $3,000 to $15,000+ on each and all inquiries for the rest of your life. Join and order them.
a) Sponsorship Referral Program,

refer another real estate broker or salesperson to join. For the first one, you receive a $79 discount on your renewal.  Additional ones we add three months onto your membership renewal. Refer 4 to join and get 3 months for each one, a year free. Make sure you tell them to use your name and then they can join for $240 for one year, just by mentioning your name.
b) Just Do Referrals If You Want –  See www.referralbrokers.com and www.retiredbrokers.com You can be retired or part-time and still do 5-minute referrals! We show you how.
c) Sell real estate. – too numerous to list here but see Testimonials. Properties higher than $50M+ have been sold as a result of connections made through ICIWorld,  One had fourteen offers from all the major companies in Toronto. This proves connections are here to do deals for all brokers and salespeople worldwide. Building this service for brokers to serve the public since 1994. Over 1,000,000 backlinks from pages on the Internet to ICIWorld. As of 2021, 2,000 brokers now have the portal to global listings installed on their websites. Our Global EMail List Services are being rolled out to deliver your Haves and Wants worldwide to the world. See https://www.iciworld.global
Eighty more ICIWorld powered websites are being built over the next four years. Your information is displayed on them all. Here are the latest ones: www.iciwre.com worldrealestatenetwork.com rehaw.com ils.realestate nreils.com ICIWorld building information tools of the trade for brokers to serve the public.
Every member should either be doing a deal or at the very least triggering leads to do deals and/or referrals every 90 days otherwise make an appointment and give us a chance to help you. There are certain things that make it absolutely inevitable for you to do business that you are missing. 
You should be developing a good business relationship with someone that you feel can lead to doing business someday otherwise call us and give us a chance to help.
It is one thing to have the technology, but it is quite another to apply it in real estate industry. We help from experience helping all in the real estate industry network information since 1994.
Please always consider us as a personal marketing and information assistant to you personally. 
We appreciate the opportunity to serve you to help you connect with others to do business.
Put Productivity in the Palm of your Hand
Access broker lists of what buyers are looking for. 
Access FSBO lists of buyers and sellers.
Access confidential opportunities to sell as well as brokers marketing their listings.


75% of the commercial real estate opportunities are exclusive not on MLS.

50% of the residential opportunities are not on MLS.
It is more choice in the real estate marketplace.
And the public is protected because real estate brokers and salespeople are trained in consumer protection.
Brokers add the thousands of opportunities to your storefront your website. with ICIWorld IDX. 

Put the power of Commercial and Residential Real Estate Have and Want Information in the palm of your hand.  

Free for everyone worldwide to search, connect and do business. Lightening fast search results when the Internet works good.