Welcome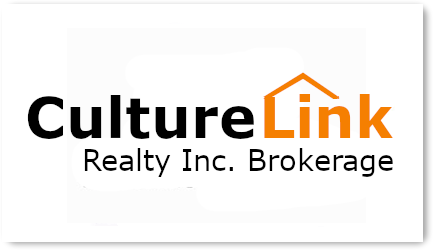 Culturelink Realty Inc. Brokerage
Presentation Location:
Where:
7800 Woodbine Ave. Unit 210,
Markham, ON, L3R 2N7


Date: Monday, June 24th, 2019.
Time : 10:30 a.m. - 12:30 p.m.

RSVP :

Nick Cheng
Assistant Manager
EMail R.S.V.P.
Phone Number
(905) 940-3599

Please join us! Don't miss out
---
Presented by:
Gary Nusca CCIM CIPS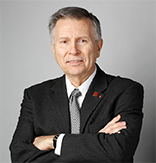 If you are:
a Commercial Real Estate Broker
a Residential Real Estate Broker
a Real Estate Sales Representative
a full time, part time, and retired salesperson.
You can take advantage of the information in this presentation.
---
Presentation Information
This presentation is designed to help show you how to maximize your potential using the internet. ICIWorld.com covers 2 major segments of online commercial and residential Real Estate transactions. Business to Business, generating leads from and to other professionals. Consumer to Business, giving consumers
a place to advertise their properties, helping you leverage your clients with listings not available through MLS. We will help to show you how to "work smarter, not harder".
---
Internet Number #1 Marketing Tool in History
Growth of the Internet to over one billion people - How to reach out to them effectively
The Impact of the Internet on Commercial Real Estate
The Impact of the Internet on Residential Real Estate
Profile of the Internet User
Cutting Edge Technology using the Internet
Growth of the Internet to over one billion people - How to reach out to them effectively.
The Power of the Internet.
Number of deals and types of deals being sold.
Internet Leads
How information identifies people with whom you can do Business
How to reach principals effectively
Open and exclusive listings - a model that works
Public information versus private information
Don't forget the buyers. Work the "Wants."
Value added services appreciated by the Public - information handling. Do you have the skills?
Powerful features of the Internet
Powerful Marketing Techniques
Powerful Listing Tools
Print and Newspaper versus the Internet
Email - group sends, list services, automatic generation to reach thousands
Email - automatic drip marketing campaigns
Email - Information Overload Problems - Spam Solutions
Web Sites - A platform to communicate
Web Sites - Add content that makes you money . . .for the rest of your life
Web Sites - How to Promote Your Web Site, Search Engine Optimization
Web Sites - Philosophy of a web site, without this understanding you still won't make money
Web Sites and information - Material Defects - Why some are making money and others are not
Web Sites - Why they are like billboards, how they all can make you money\
Information - Open and exclusive listings - a model that works
One thing better than listing and selling Real Estate
Working the "Wants" It's half the marketplace
Some of the biggest deals start from the Wants. See how and why
Powerful Marketing Techniques
Powerful Listing Tools
Number one thing Public wants
Number one thing realtors can give
Number one thing they are not doing
Number one thing so easy to do
Fraud on the Internet - What to watch out for
Print and Newspaper versus the Internet
Training - upgrading skill talents, information handling value added services
Technology on saving money world wide phone calling free, and more
How brokers and salespeople are missing doing deals and do not realize it
Tools for a "Broker's Information Tool Box"
Broker's biggest responsibility regarding important information