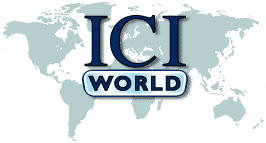 ICIWorld.com
Since 1994
Executive Membership Subscription
Corporate Rate, Seminar Special, Convention Special, Sponsorship
Click here for USA and the World
Click here for Canada

$240 for 12 months
You will be given a welcome information and instruction package upon joining.
Call anytime 1-877-272-1721 to arrange a 60 minute orientation and to order the Widgets.
When you have an appointment time, go to www.iciworld.com click on Webinar Workshops at the top, to get in to a Webinar Workshop. Our two computers will be connected.