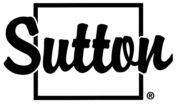 Jack Roberts, Associate Broker, Sutton Group All Pro Realty Inc. used ICIWorld in his listing presentation and obtained a listing on a farm. It was 100 acres with a home and barn in a growth area. He received about 12 calls over 90 days. These calls were mostly from out of the area and from all the advertising that he did, most were from ICIWorld. One showing was from another broker and they both sold the farm for $450,000. Jack employed techniques in ICIWorld's Marketing Plan for Members that helped to effectively market this property and he can do a great job for you.
Jack also had a listing on a bagel business and placed it on ICIWorld. He received over 24 calls over 2 months one from a principal who ended up buying the business.
Jack says that it puts him in touch with people who are serious about buying businesses and commercial real estate.