ICIWorld.com 75% Exclusive Real Estate Opportunities World Wide
ICIWorld is a Global Real Estate Broker and Salesperson's Real Estate Information Listing Service providing Have and Want information to network with the public. This expands opportunities to do business for all licensed real estate brokers and salespeople in the world on behalf of their prospects and clients. These unique 75% exclusive opportunities are not on real estate boards. Now you can do both! See testimonials.
Every member should have a 30 minute orientation one on one Webinar. Any member who has not done a deal or at the very minimum generated a lead that they feel will lead to doing business should have a 30 minute orientation one on one Webinar. Otherwise you can easily be missing doing deals and not realize it. At the end of the 30 minutes you be the judge. Virtually 99% agree.
1. Please join my meeting. By appointment only. Contact us.

Ten minutes before your appointment time click on this link:
Get into todays Webinar Workshop with Gary: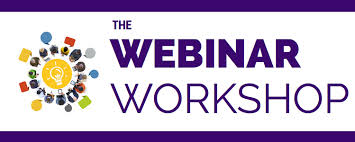 Gary Nusca, CCIM, CIPS

Please join my meeting from your computer, tablet or smartphone.

https://www.gotomeet.me/iciworld


You can also dial in using your phone.
(For supported devices, tap a one-touch number below to join instantly.)

Canada: 1 (647) 497-9350
- One-touch: tel: 16474979350,,987537509#

Access Code: 987-537-509


More phone numbers:
(For supported devices, tap a one-touch number below to join instantly.)

United States: 1 (786) 358-5410
- One-touch: tel: 17863585410,,987537509#


Not at your computer? Click the link to join this meeting from your iPhone®, iPad®, Android® or Windows Phone® device via the GoToMeeting app.
Keep in touch! We provide suggestions, tips, advice, announcements and more:
by Liking, Following, Connecting, Subscribing with the following:
| | | | |
| --- | --- | --- | --- |
| Like | Follow | Connect with us | Subscribe |
Up, App and Away! Add the ICIWorld App to your Android, iPhone. Go to the Play Store or App Store. Search iciworld. Install it.
ALSO! Add the Mobile Website iciworld.mobi to your mobile device!
The ICIWorld International Newspaper is provided once per week on Saturdays. Double opt in.
Make sure you choose and read the Business section in addition to anything else that interests you.
There should always be at least one article of interest for absolutely everyone in the world interested in real estate.
This means people can zero in on listings and information within 60 seconds on opportunities in real estate that may not be listed, we call exclusive opportuities because only the agent knows about it. This expands every single real estate broker and salesperson in the world for opportunities to do business that they can not place on a real estate board.
And when brokers and salespeople learn about the ICIWorld Widgets that can be placed on their own website to demonstrate these listings, and then have them all in a way that THEY get the calls, every single broker and salesperson in the world should want that. It simply provides information for their prospects and clients so that YOU get the inquiry to talk about a property and either show it or have them come in to your office to see others.

For Members and Prospective Members:
Learn How To Work Exclusive Information A video. Expand you opportunities to do businessis. ICIWorld is a Real Estate Information Listing Service. Make money with information not just listings on a real estate board. Now you can do both! ICIWorld operating since 1994. Join today and let your information do the networking on ICIWorld 24/7..
ICIWorld Widgets are the links to listings. Simply Order Them. Forward them to your website designer. See sample widgets from ICIWorld in all the sample websites that follow. They can be installed on all websites in the world, not just the websites we create.
$16.50 Websites are free for one month then $199/year if you want to keep it. Order one today. Widgets are supplied by ICWorld. We totally help you get your site up and running ready to make you money.
Executive Member Training and Support:
Meet with us. Make an appointment.
We will show you how to search and find a list of buyers or sellers within 60 seconds.
Usually a 30 minute setup is all that is required and
we will show you how to add a listing and with one click make your information available 24/7 to network with the world and . . .
take advantage of the ICIWorld Widget service which is the world listings, Haves and Wants up to the second on YOUR website in a way that YOU get the calls.
Video Training For Members
Review of services, concepts, triggering leads, how to work exclusive information and more.
YouTube Video Five Ways to Generate Leads. Twenty years of development and thought into this video. Services for every single real estate broker and salesperson in the world otherwise you can easily be missing doing deals and not realize it. See the video and let us know if you agree or disagree. These are money making concepts for real estate professionals that serve the public well.
Links bar and more Making it easy to never type extra keystrokes for the rest of your life for the top ten websites you visit regularly.
Every country of the world should be using this service now because it creates economic opportunities otherwise not possible on a grand networking scale.
And having licensed real estate brokers and salespeople embrace taking the leadership role in providing valuable information networking services for the public has many benefits.
We encourage leaders in the industry to unlock the potential for your members and work with us to develop and get this networking service working you and your company and/or association otherwise you are missing out and do not realize it. We know because brokers in our seminars agree once they see the potential. You only have to see the few ICIWorld testimonials to see how everyone can be doing business not just on real estate boards. Now you can do both!
And . . . with one click you can reach the world with your information.
ICIWorld.net, Inc. Since 1994 (The Market ICI World Real Estate Network)
Canada: 131 Bloor St. W., Suite 200 Toronto, Ontario M5S 1R8, Canada
Bus. 416-840-6227 After hours and weekends 416-214-4875
USA: 3200 N.E. 7th Ct., Suite 303C, Pompano, Florida 33062 Bus. 954-317-2327
USA Canada World www.iciworld.com
30,000+ real estate Have and Want ads, 40,000+/- readership and 20,000+/- EMails daily to the industry.
See testimonials. Among the most being reported on the Internet.
www.retiredbrokers.com | www.referralbrokers.com | www.realestatebrokersandsalespeople.com
Full training and telephone technical support Contact us free world wide


Since 1994
ICIWorld.com was the first real estate domain name on the Internet in 1994 when there was no Google. It was Alta Vista at the time. We have fifty plus domain names some registered for up to ten years more, generating traffic and thus business for all Executive Members of ICIWorld who are all mainly licensed real estate brokers and salespeopole and some mortgage brokers. This helps generate business for their clients and prospects.
So pardon the construction as we go through these technical challenges. We are taking this as a learning experience and are benefitting accordingly to provide what we call the ultimate in a real estate networking service.
It is our unique desire to see this service operate on all real estate boards and associations in the world, not this website, but the database networking service for all their members. Why? Because it serves the same brokers and salespeople that a board does. And who knows, maybe a newly redesigned website too now being worked on! It is making money now for those who use it and who have the ICIWorld Widget links on their website triggering leads.
ReDesign with You In Mind coming soon.
Note: The following is temporary. It is like setting up a temporary Tim Hortons while the another one is being built. Due to requests from members who are working with clients and need information now and the from the public, we will be responsive and provide what we have even though it might not be working properly. If you need a certain search result and can not do it, call me 416-214-4875 and I may possibly be able to make them available here. So here goes: This is an interim measure only that may help.
Put www.iciworld.com or any of these links on your favourites bar so you are only one click and less than 60 seconds from finding a buyer or seller from your desktop and for members to add a listing and with one click reach 40,000+/- people in searchable databases and 20,000+/- people by EMail daily.
World (anytime a link does not work, change the URL to iciworld.com and then the rest of the URL)


USA (anytime a link does not work, change the URL to iciworld.com and then the rest of the URL)

Canada (anytime a link does not work, change the URL to iciworld.com and then the rest of the URL)

Search Residential (Choose Business Category - Residential Estates, Single Family Homes, Condos, Cottages, Vacation Homes) AND see Residential Key Word Searching.

Note regarding age of listings: There are four status's of listings. We only show the Active ones. However they are not deleted for five years. So you must choose your own search criteria for Age of Listings. It is the responsibility of all in the industry to look after their information. You will see the ones who do, ie: keeping their listings less than 90 days old, and those who do not. Yet these old listings can be valuable nevertheless for networking purposes.

Residential Ontario Properties . com As a note for all in the world, this can easily be built for any province, state or country providing networking of real estate Have and Want information not available on any other service. Allows networking of information that can not be placed on a real estate board. This expands opportunities for licensed real estate brokers and salespeople that they presently do not have.

Search Commercial See Commercial Key Word Searching

Note: There are two ways to search city. Use the By City field or Business Area drop down boxes. It would be wise to search each one at a time. Sometimes a broker may put a city in the City Field and not in the Business Area drop down boxes. And . . . vice versa.


Advanced Search with Contact Information Always start with less criteria to see the universe of listings, then add criteria for subsequent searches and then search each time to zero in on things..


iciworld.mobi for mobile devices. You can search by commercial key words and/or residential key words. Note the Have/Want Age Field where you can search for just the newest listings or all listings according to your specs. Note: We provide information for five years for the whole industry and leave it up to you to choose how far back you wish to search. Many in the industry use historical information to find people to network and do business with. But if you only want the latest 30 days of listings you can definitely do so.

Add the ICIWorld App to your mobile phone if it is an Android or iPhone. Simply search iciworld in the Playstore or App Store and install iciworld.

Every single listing is dated for you. If you only wish to search listings less than 30 days new you can. If you want 3, 6 months, one year or more you can. Many use the older listings for networking purposes. A lot of money is made networking with people. That is really what this service is all about. Listings identify people with whom you may be able to do business with on behalf of your prospects and clients. It is the ultimate in networking opportunities. As members of the industry place their listings, others can identify immediately if that person can be of possible assistance help to their clients. By placing your listings you demonstrate your area of expertise and geographic area of operation. People can then identify you as a person to do business with.

Let you information do the networking! The mobile apps provide real estate information at your fingertips.


Seminars This video covers what we do in seminars. 5 Ways to Generate Leads and How To Work Exclusive Information

This is all under construction: It is like rebuilding a city after a storm, there is a lot of rebuilding that has to be done. Rather than waiting I will provide some links that may be working. No need to call us. We know it is not 100%. Once we announce what we think is 100% then I would like all members to be on board and provide feedback for any and everything that does not work. No need to report anything now but it is okay to request a specific need. 416-214-4875.
This page is summary of all the important things you can do to continue 100% networking and learning how to network in the meantime. Any questions contact us.