Twenty years developing services for licensed real estate salespeope to make money. And today more exciting than ever with the latest and greatest money making tools. When we say money making we really mean providing great services for the public and you benefit. Unique tools not available elsewhere. Investigate and see why.
Also see www.retiredbrokers.com and www.referralbrokers.com
One Re/Max broker we know has done fifteen referrals. $45,000 for 75 minutes of time 15 x 5 min. each.
See listings, Haves and Wants from Century 21 members of ICIWorld.

Mastering the Powers of the Internet AND How To Work Exclusive Information.
PDF Comments of Attendees of This Seminar
Recording of this Seminar at a Century 21 Office
Invite us to your office or to do a Webinar. Just need a date, time and place.
This is a special offer for Century 21 Brokers and Salespeople.
We offer a special in the office when we do a seminar. It is $240 rather than $319 for one year and in addition, for each person who joins, we add 1 month service for everyone to join to a maximum of 18 months.
The special as of this moment and today is 2 months bonus.
We shall add one month on for everyone that joins to a maximum of 18 months as a one time special if and when C21 salespeople join ICIWorld.
Call anytime for update 416-214-4875.
If you wish to pass this on to others at C21 please feel free to do so.
See testimonials.
Know Our Pledge.
Call our office anytime with questions and to set a 30 minute appointment to get started. Assistance is provided by way of a go to meeting Webinar session. You sit in front of your computer and your home or business office while talking with us on the phone. We do demo's, training and customer support this way when needed.
416-214-4875
Resources:
Visit www.iciworld.com
click on Search. You will see a few different ways including adding the ICIWorld industry wide service onto your mobile phone.
click on For Members.

you will see services. Many are unique from ICIWorld not available anywhere else in the marketplace.
register for an upcoming webinar 1. How to Promote Your Website 2. How To Work Exclusive Real Estate information that triggers leads like listings do.
click on Number 2 Widgets. It explains and shows samples of why it is absolutely inevitable that everyone single salesperson benefit. If you are part time or retiring these services trigger leads and you do referrals. Would you mind making $3,000 to $10,000 to do a five minute referral. The listings from ICIWorld installed on your website trigger inquiries for you to do business.
click on Number 3 Mobile Websites. Read this page why this is so important . . . today!

click on Seminars - Invite us into your office.
learn about other services on this page and throughout the website.
get started quickly by making one phone call. 416-214-4875.
---
The following only is the same Message but in Wordpress
Started in 1994 as an electronic equivalent of classified ads in a newspaper to minimize costs in a real estate brokers office for advertising and networking with the world. 75% of the 30,000+ contacts are exclusive contacts for opportunities not on real estate boards for commercial and residential real estate. It is a real estate broker centric service, serving the public daily. More real estate opportunities become available to the public as a result that are not on real estate boards yet provided by members of real estate boards. See About ICIWorld.
It is busy with real estate Haves and Wants.
Commercial and Residential. 50-150 new ones daily.
Search daily on your phone at www.iciworld.mobi
This is Have and Want information from the real estate industry . . . at your fingertips!

You can set a shortcut on your phone to iciworld.mobi and/or install the ICIWorld App on your iPhone or Android and search information from daily.
Information is being placed by an industry of Realtors in Database 1 and the public in Database 2 FSBO's. (For Sale By Owner)
One of the worlds largest sites for networking exclusive real estate information, properties coming for sale, power of sales, Wants for all kinds of real estate and businesses, and much more. 75% of the listings are exclusive not on real estate boards.
Note For ICIWorld Executive Members: Listings, Haves and Wants must be less than 90 days old to be displayed on the ICIWorld Apps for iPhones, Androids and the shortcut to the mobile website iciworld.mobi
---
Register Webinar How To Promote Your Website
Register Webinar How To Work Exclusive Real Estate Information
Webinars and following seminar conducted by a real estate broker in the business 40+ years.
Listen and see a recording of last ICIWorld seminar Aug 12 at a Century 21 Office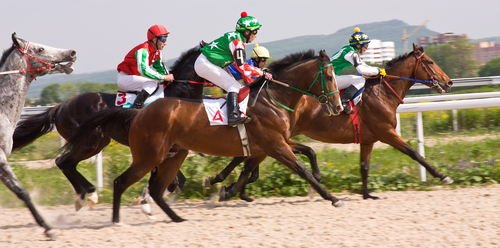 THE RACE IS ON.
Get all your prospects, clients, all in your sphere of influence . . . to add your mobile website . . . to their mobile phones!
This is the new Internet Revolution - Mobile Real Estate Websites.
Do it before the competition has their website on your customers phones.
Do it wrong you miss out.
Do it right and you are well positioned.
Do it before other brokers beat you to the punch and get their mobile site onto your customers phones!
THE RACE IS ON!
ICIWorld is one service that can totally help you with a new website or with your existing website by providing listings, Haves and Wants for your website (we call them ICIWorld Widgets) where the prospect or client HAS to call YOU for more information.
The moment you add them the next person that sees a listing has to call you.
$16.50
Three major world networks, not just a real estate board listing service.
Gives the public more choices through exclusive listings that are not on real estate boards.
Call anytime to ask questions or for a demo.
Mobile websites are free for one month.
Then if you want to keep it, $199/year ie: $16.50/mo.
If you already have a mobile website you can add the ICIWorld Widgets of Listings to your website. People can not click on the numbers or see an address. They have to call you! The moment they are installed, the next person who visits your website has to call you.
with ICIWorld Widgets of Listings
We help you network your information to trigger leads.
We help you set up your new website or add widgets to your existing website to trigger leads.
See the Testimonials and get excited.
Canada 416-777-2633 Cell. 416-214-4875
USA 954-317-2327 North America 1-877-272-1721
All new people should simply go to www.iciworld.com to learn and make it all work for you.
Gary Nusca, CCIM
ICIWorld.com
Since 1994
A National Database of Exclusive Real Estate Listings, Haves and Wants
A Global Brokers Real Estate Information Listing Service to serve the public.
Connect with us on Social Media

Includes Events, Blog, Linked In, Twitter, Facebook, Subscribe to the ICIWorld International Newspaper with articles of interest every single week. See Business Section. Subscribe to any one of 100+ EMail List Servers. Receive Daily Alerts Exclusive Listings for your area, more.