Log In Member Management Page

If you miss one thing on this page . . .

you can be missing doing deals and not realize it.

For Assistance

Make an appointment

To be conducted over the Internet.
Welcome!
ICIWorld is a society of real estate brokers and salespeople, networking exclusive commercial and residential real estate Haves and Wants, advertising listings, on a searchable Internet database 24/7, available to search from mobile devices to people from 138 countries of the world, operating since 1994 as ICIWorld.com.
This is a World Information Listing Service. Real estate board services are still the backbone of the real estate industry. But there is a lot of information that is not on real estate boards. ICIWorld handles the worlds real estate information in a unique 24/7 searchable database. The good news for Realtors . . . you can do both. The good news for the public, there is more choice and ways to network and do business.

For January, 2018
There are four Webinars provided DAILY. Training for all brokers in the world for this worldwide service.
1. 10:30 AM Daily.For All Real Estate Offices Worldwide Webinar 90 minutes REGISTER Show it to all your sales staff for a meeting. How To Work Exclusive Real Estate Information and Mastering the Powers of the Internet
2. 1 PM Daily Orientation to ensure Executive Members do business every 90 days. 90 minutes. REGISTER | PDF File
3. 6 PM Daily How To Work Exclusive Real Estate Information and Mastering the Powers of the Internet  REGISTER
4. 8 PM Daily How To Promote Your Real Estate Website  REGISTER Grow your business. Generate referrals.
Any Executive Member who has not made at least $50,000 or more should register at your convenience to each of the three daily Webinars. Here is a list of some of the Executive Members who have made from $50,000 to over $1M: Testimonials
Orientation html

ICIWorld Orientation PDF Document Print Out - 8 Pages

Orientation Video It follows the printout. Every single member can benefit by reviewing the orientation.
ICIWorld Educational Webinars On Demand
Search and Add Listings From Time to Time
1) Search on your mobile device or computer for the latest Haves/Wants on behalf of your prospects and clients.

Every member should pass the 3 second test. Display the latest Haves/listings/Listings using your iPhone or Android or computer by: 1 second. On your mobile device, click on the icon shortcut for ICIWorld on your home screen. 2 seconds. click on Commercial or Residential 3 seconds. click on Search Database. Presto the latest listings on your screen. Make appointments, show property, make money.
Make connections daily/weekly/monthly, network with others and do business otherwise you can be missing doing deals and not realize it.
Search on all mobile devices iciworld.mobi set it as a shortcut on your home screen.
Search on Androids and iPhones by installing the ICIWorld App.
Search on a computer at iciworld.com click on Search
Video showing searching on a mobile device All members should be able to display buying and selling opportunities within 3 to 7 seconds.
Within seconds learn how to display the latest listings for your city, province, state. It is like todays hotsheet of new commercial and/or residential buying and selling opportunities. 50% - 75% exclusive real estate opportunities not on real estate boards;
Learn how to sort by price, choose a city, Haves or Wants, business categories, keywords, search as far back as you wish up to five years. The default is three months. You choose how far back you wish to search.
2) Add Haves and Wants, Listings from time to time on behalf of your prospects and clients. Network real estate opportunities information.
All choices for Executive Members are on the left to Add, Modify and Delete Listings, Haves and Wants.
One Time Setup
Display ICIWorld Widgets of content of listings, Haves and Wants from YOUR website. It is absolutely inevitable for you to receive inquiries. Order the Widgets for your website.
Display YOUR mobile website from your mobile device to your clients and customers and show them the exclusive real estate opportunities that other brokers do not have.
And then, get your customers and clients to put YOUR website as a shortcut on their mobile device. It becomes a real estate resource for them. That way when they are interested in real estate they search YOUR website on their phone. Order a mobile website. Websites are free for one month then $16.50 if you want to keep it. Get all your customers to add YOUR mobile website to their mobile phones. See The Race Is On!
Make an appointment Required to follow up to check that the widgets are installed properly to ensure you receive leads and make money doing referrals and direct business. If you require a mobile website it is a one hour setup. One follow up if necessary as we install the IDX link from your real estate board so they can search MLS, domain working properly, design work for splash presentation, etc.
For Licensed Real Estate Brokers and Salespeople . . . Worldwide.
for the cost . . . of one ad . . . in a newspaper . . . for one day. Real estate networking on all computers, mobile devices, phones with people locally and . . . in 138 countries. Unlimited ads . . . unlimited networking . . . ALL YEAR LONG.
Our Pledge. Everyone makes connections to do business.
Training and Orientation For Executive Members World Wide
Get your information doing the work 24/7 automatically . . . while you do other things.
Most all of the following is a one time setup and read through.
Log In On the Left in the green column with the red diamonds.

Change your password,

Modify your record,

Renew,

Reasons to Renew, Renewal Invoice USA/World | Renewal Invoice Canada | Renewal Invoice, Add Haves and Wants, My Listings (Modify, Delete), Latest World Commercial, Latest World Residential

Logging In to ICIWorld.com Instructions (PDF file you can print) Orientation Video

Orientation Video


Go to www.iciworld.com and see Search. Learn the different search tools. Find the one or more that works best for you. If you can not find a buyer or seller within 60 seconds on your phone or on a computer give us a call and we will show you how. How fast can you tell me how many listings there are in Toronto? On your mobile phone! If you can not do it within 60 seconds or less, you fail. Call us and we will help.


Learn How To Work Exclusive Information A video. The Three Questions, 12 minutes long. You are no longer restricted to making money with just a real estate board. Now you can do both. This expands your opportunities to do business. ICIWorld is a Real Estate Information Listing Service. Make money with information not just listings on a real estate board. ICIWorld operating since 1994.

We recommend all members have a minimum of fifteen Have and Want opportunities to generate leads and showings within 90 days of joining.

You might only have one or two listings on a real estate board, but it is so easy to have information working for you. Call anytime to chat. See the testimonials of members doing deals that were started on ICIWorld not on a real estate board. Yes all members advertise their real estate board listings as well because of the world marketing exposure.

It has helped some members make $50,000 within three months of learning them.


All Executive Members should review videos 2-7 in the Training Videos on the left. It includes the How To Place a Want properly, How to Place a Have properly. Your information is instantly on the Internet and reaches up to 40,000+/- over this next month. Renew your listings every 30-60 days and never let them go more than 90 days old. See Video #17 Domain Names, Videos #15 How To Promote Your Website.


You Tube Video Five Ways to Generate Leads.

Resources on ICIWorld include our Educational You Tube Channel. Recordings of Seminars, Webinars, etc.

If you have missed any of our seminars, here is what is included. Includes a review of concepts of information services and how it is inevitable that they work for every single licensed real estate person in the world. Of importance and benefit for all registered real estate salespeople in the world. Yes it is 52 minutes but it is a culmination of money making ideas, concepts developed over the last 20 years helping brokers and salespeople make money using the powers of the Internet. All this developed by a broker from a brokers point of view with input and feedback and input from brokers all to benefit the public using the powers of the Internet. There are unique services and content here that are not available on any other service in the world.


Do your searches from all mobile devices. a) On your phone, open an Internet browser and go to iciworld.mobi Then, add it to you home screen.

b) Also add the App to your Android or iPhone. Search iciworld in the App or Play Store, install it.

In both of the above cases you will have the following choices on your mobile phone! Learn how to search the latest of anything you want by city, by key word, by category, by the latest residential or commercial buyers or exclusive properties coming for sale, etc.



Search with commercial real estate key words

Search with residential key words

NOTICE FOR MEMBERS: Make sure your listings, Haves and Wants are less than 90 days old or they do not show up on the ICIWorld Apps World Wide.

ICIWorld WIDGETS - Internet Real Estate Lead Generation

This is a one time setup. You simply forward the instructions that we send to you by EMail, you forward them to your website designer. DONE. They work automatically updating themselves daily with new listings. Customers have to call you for more information on any listing, Have or Want.

ORDER ICIWORLD WIDGETS HERE

See sample websites with ICIWorld Widgets

Instructions for your website designer You will need your member identifier as well as your log in id both available on your member record.

Make sure the ICIWorld Widgets are working on your website. THIS IS LEAD GENERATION AND YOU DO NOT HAVE TO DO ANYTHING EXCEPT INSTALL THE LINKS ON YOUR WEBSITE! We send the links to you by EMail. It is absolutely inevitable that you generate leads unless you have little or not traffic to your website;

They go on all real estate broker and salesperson websites in the world tailored for you and your area.

They are unique from ICIWorld in the marketplace because 75% of the information is not on real estate boards!!!

Grow your business with ICIWorld Widgets. Because they contain links to listings that engage your audience to call you.

Like sparkplugs are for a car . . . ICIWorld Widgets are sparkplugs for all real estate websites. The moment they are installed, the very next person who sees a listing, Have or Want has to call YOU for more information. Do referrals and direct business! It is inevitable that every single member generate leads unless you have no or little traffic to your website.

Links include residential, commercial, power of sales, waterfront, hotels, million dollar homes, that generate leads. Everyone agrees it is absolutely inevitable to generate leads for ever single member!

Take the monthly program How To Promote Your Website every single month until you are generating leads! See Webinars and Register

ICIWorld Widgets generate leads for every single member!

There are specialized links that are totally different for each and every member based on geographic area of the world that you work in and the specialties that you want to highlight. If you do not have these links you are missing out and do not realize it!

ORDER ICIWORLD WIDGETS HERE


Mobile Websites. This is new Internet Revolution in Real Estate and Real Estate Lead Generation

This is one time 60 minute setup conducted in a Webinar Workshop over the Internet while talking with you on the phone. You will be giving us direction and vice versa. Websites are free for one month then $16.50 per month if you want to keep it. Most all do.

The Race Is On Get all your customers to put YOUR website on THEIR mobile phone as a shortcut. That way whenever they or their friends and family talk real estate, they use your mobile website as a resource and call you to see real estate. DO THIS BEFORE YOUR COMPETITION DOES IT.

Video

ORDER WEBSITE HERE Free for one month. Complete turn key set up and includes teaching how to use it, how to promote your website, customizing, widgets and more.

Websites See Samples

These websites are more powerful than a $30,000 web site because of the content that triggers leads, namely listings, MLS, exclusive, commercia, residential from three major world networks, not just one real estate board. And they can be programmed to send out new listing alerts.

Make sure you have a Mobile Website the new revolution in lead generation Websites (includes mobile website!!!) are free for one month then $199/year if you want to keep it. (Works out to $16.50/mo.) We totally set it up for you. It is totally customizable by you. If you do not have one, shame on you. Your customers will love them! You will be sending people to YOUR website to search MLS such as TREB MLS, exclusive listings, commercial, residential, color photos, slide show displays, and much more. People from all over the world can bring YOUR website up on THEIR MOBILE PHONE. They can search and then call you for a listing they want to see. We stock it with automatic links that update daily with new listings and you do not have to do a thing . . . except promote your website.


How To Promote Your Website - Register NOW.

Register and if you can not make it, a copy of the recording will be sent to you by EMail after the event.

What good is a website if you have no traffic to your website!

Register every month until you are generating leads!

This Monthly Live Webinar teaches real estate brokers and salespeople what they can do to generate traffic to their website. All in the world are invited. You are lucky because it is real estate that provides the highest return on Investment on the Internet. One lead can make you a lot of money. Learn how to generate leads the rest of your life and for some just do referrals the rest of your life which are averaging $3,000-$10,000. If you visit our You Tube channel below you will find recorded videos on How To Promote Your Website.

LISTEN TO RECORDING How To Promote Your Website Recording.


Assistance provided world wide by way of 30 minute one on one Webinar Workshops. Daily 7am-4pm Toronto New York Miami time. USA 954-317-2327 Canada 416-840-6227 Just call to make an appointment. 416-214-4875 after hours and weekends.



Measure Your Success On ICIWorld with: Our Pledge

and . . . solutions if you are not making money or generating leads every 90 days!



Material Defects

See others who are doing it now!

See testimonials.

Every single member should have a testimonial or call us and give us a chance to help.

For an overview of ICIWorld, How to Work Exclusive Information and the power of the tools on this page, listen to our recorded Webinars and seminars.

Understanding and How to Use the Powers of the Internet.

Seminar for your real estate office, group, board, association, etc. Make sure you see comments of past attendees.

Also available on You Tube Sort for latest date. Just supply a date, time and place. It is all about using ICIWorld and the Powers of the Internet for Networking and Lead Generation


Sponsorship Program Sponsor a member and your renewal can be $240 rather than $319 . . . AND . . . the new member can join for $240 for one year. All people you refer just have to mention your name and your renewal is $240 and each additional person you refer we add 3 months on to your membership. Refer 4 and receive a year free. AND . . . the new person joining can join for one year at $240 and save.


Instructions for your web site designer to install revenue producing links ICIWorld Widgets for all your web sites! Absolutely inevitable to trigger leads from every brokers and salespersons website that has them. Do referrals and direct business. Worldwide.


Reference Startup Video, This is what we cover on your first 30 minute orientation session. See on You Tube | WMV file Monthly Checklist for Executive Members

Maximize your opportunities to make money. Table of Contents Any problems, Just Ask


Sometimes legitimate mail gets marked as Spam. Here is how to fix it. Details from Google

Unmark an email as spam

If an email was incorrectly marked as spam, follow the steps below to remove it from Spam.

Make sure you've downloaded the Gmail app.
On your iPhone or iPad, open the Gmail app .
In the top left, tap Menu   Spam.
Tap the sender's profile image next to the message that isn't spam.
Tap More   Not spam.

To stop a message from being sent to Spam in the future, you can:




Yearly checkup with us one one one. Make an appointment.

There always are suggestions and recommendations that members say they appreciate and that they did not know before. This is even amongst experienced members. And in this business, just one idea can make one a lot of money.

Many are surprised of things they did not know that can help them generate revenue.

Keep in touch! We provide suggestions, tips, advice, announcements and more by Liking, Following, Connecting, Subscribing with the following:

Events, articles of interest

Receive the latest new videos from ICIWorld

Subscribe to the ICIWorld Newspaper

Sat Weekly. Click on Business for instance. Always articles of interest for everyone in real estate. USA, Canada and the Word. Or unsubscribe anytime. Free.
Subscribe to ICIWorld EMail List Servers to Receive Listings Once a Day by EMail
Choose your city. Choose a state or province and choose the Digest Method. That way you only get one EMail at the most per day, with the new listings in it, whether there are 2 or 20 listings. Includes complete contact information.
---

Add the ICIWorld App to your mobile phone.
Go to the App Store on your iPhone.
Search for iciworld and install it.
---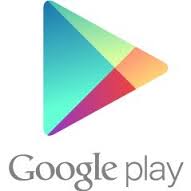 Add the ICIWorld App to your mobile phone.
Go to the Play Store on your Android.
Search for iciworld and install it.
---
AND ALSO ADD the mobile website iciworld.mobi to your home screen. For all mobile phones in the world, Blackberries, Windows, Androids and iPhones.
---
Market your information!
Connect, network and do business with others.
Make your information available world wide on all mobile devices.
It's unlimited marketing to a world audience Haves and Wants . . . all year long . . . with an Executive Membership.
Get your information working 24/7 into a major growing network of people and connect with others and do business.